Crypto Graveyard: Thousands of Coins Listed in Recent Years Have Already Failed
Money is not a client of any investment adviser featured on this page. The information provided on this page is for educational purposes only and is not intended as investment advice. Money does not offer advisory services.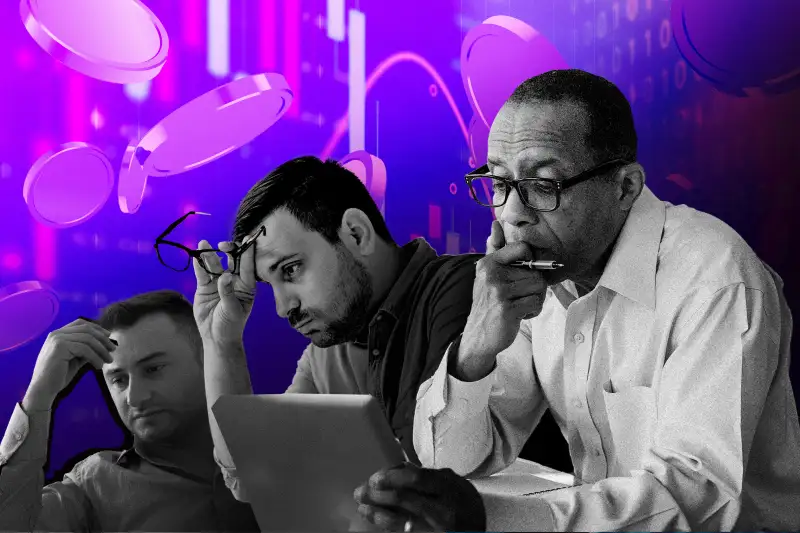 Eddie Lee / Money; Getty Images
The heyday is over for crypto makers. At least, that's what it seems as crypto coins and tokens continue dropping like flies.
Data gathered by crypto aggregator CoinGecko shows nearly 1,900 crypto projects listed on the site in 2022 have already failed.
New cryptos dying
Data aggregator CoinGecko is commonly used to track cryptocurrencies. It defines a "dead coin" as one that has seen no trading activity within the last two months, has been outed as a scam or has requested removal from the CoinGecko database.
As of mid-March, CoinGecko reports that 1,866 of the 6,300 cryptos it listed in 2022 are already classified as dead. This graveyard of cryptos adds to an astonishing 4,367 crypto projects that were listed in 2021 and have since died.
Despite the huge number of cryptos that have disappeared, 2021 was a boom time for the market. Speculative investments like meme stocks took off in early 2021, thanks partly to a massive increase in government spending and lax interest rates. Cryptocurrency was one of the biggest beneficiaries of this trend. During that year the market capitalization of the industry rose from $965 billion to as much as $2.6 trillion, according to a Morningstar analysis of data from CoinGecko.
Driving much of this growth was the money flowing into coins like Dogecoin and other trendy, questionable crypto investments like the Omicron token — as well as the largest cryptos, like bitcoin and ether. Unlike other speculative investments, meme cryptos were essentially created as a joke and for the most part didn't try to serve any purpose other than to ebb and flow in price. They are driven often wholly by internet hype, and their breakneck upward momentum nudged some investors to pile in simply out of fear of missing out on an "easy" gain.
The success of the industry led others to try and imitate the success of these assets by creating tokens of their own. Some of these assets have succeeded. Others… not so much. With 1,866 dead cryptos out of 6,300, around 30% of all cryptos listed by CoinGecko last year have perished.
What does this mean for investors?
There's a credibility concern in cryptocurrency, owing in part to both a high volume of scams, the collapse of several major crypto firms and the influence meme cryptos hold over investors. As CoinGecko's report shows, many coins continue to live and die in very short cycles.
The failure of so many projects in the last year is more evidence that the market can't always be carried by hype. If you're interested in investing in crypto, keep in mind that speculative assets like meme coins and tokens launched aren't trading on fundamentals.
The rollercoaster-like price movements of cryptos are hard to predict and — as the report shows — there is no guarantee they'll survive. Experts have said investing in the better known tokens when you're starting out, like bitcoin and ether, may be the way to go.
And it's important to remember that as exciting as crypto's price ups and downs can be, crypto in general is a risky asset class. Financial advisors tend to recommend not putting any money in crypto that you're not willing to lose.
More from Money:
Analysts Predict These Cryptos Will Outperform the Rest of the Field in 2023
Crypto Hackers Stole Record-High $3.8 Billion Last Year: Report