How a TikTok Ban Could Boost Stock Prices for Meta, Alphabet and Snap
Money is not a client of any investment adviser featured on this page. The information provided on this page is for educational purposes only and is not intended as investment advice. Money does not offer advisory services.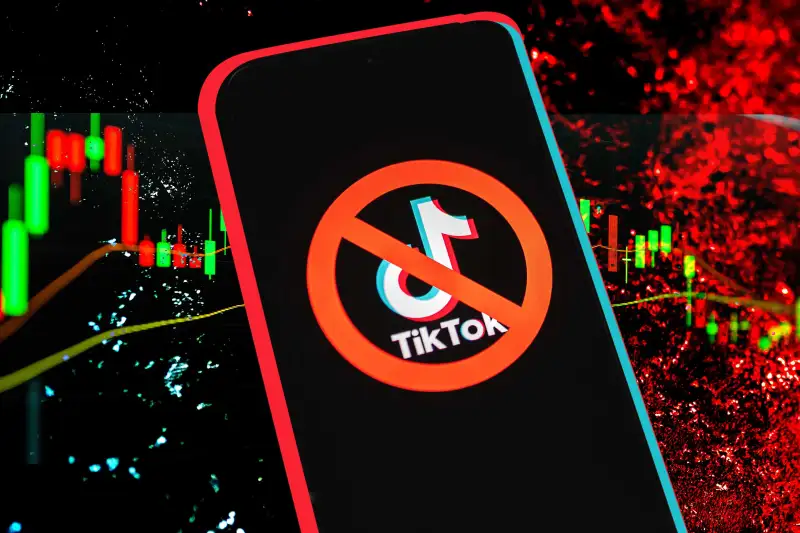 Authorities in the U.S. are considering a ban of the ultra-popular social media app TikTok. Experts say that if the ban comes to fruition, the stock prices of other major social media companies could get a boost.
The video-sharing app is making headlines after a high-profile hearing in Washington, D.C. last week. Some U.S. lawmakers say they'd like an all-out ban or major restrictions for the app. The Biden administration is pushing for ByteDance, TikTok's parent company, to sell the platform, though Beijing has pushed back on that plan.
The concern among lawmakers stems from TikTok's treatment of user data, and the worry that sensitive user data could make its way — or has already made its way — to the Chinese government.
The U.S. government has already banned the app on federal devices and systems. Here's what a full ban of TikTok in the U.S. could mean for other major social media stocks.
What experts are saying
If a TikTok ban becomes law, market experts say other social media stocks could benefit.
A TikTok ban could prompt content creators to focus on other apps like Instagram (owned by Facebook parent Meta), YouTube (owned by Google parent Alphabet) and Snapchat, says Ali Mogharabi, senior equity analyst at Morningstar.
"Content is king — it's what actually attracts the users," Mogharabi says. More users means more advertising revenue, and that means potentially higher stock prices.
In a recent interview with CNBC, Gene Munster, managing partner at Deepwater Asset Management, said he sees a 10% upside for Meta's stock price if a ban is enacted.
Angelo Zino, senior equity analyst at CFRA Research, said in email commentary shared with Money, "SNAP should be the biggest beneficiary."
Keep in mind
Despite all the fiery rhetoric in Washington, there's no guarantee of a ban.
"Although a ban has bipartisan support, we still place only about a 35%-40% chance it happens," Zino said.
There's also the question of whether or not the government is actually allowed to ban TikTok — and the answer is unclear. Many experts are saying a ban could be an uphill battle when it comes to regulation and legality.
What it means for you
In general, experts don't recommend making major changes to your investment portfolio based on news events, or on short-term fluctuations in a specific industry. It's notoriously difficult to time the market.
Instead, financial advisors tend to say investors should focus on maintaining a diversified portfolio that includes stocks from a variety of industries. That includes social media stocks like Alphabet, Meta and Snap, but also stocks of smaller companies, those in other industries and international stocks.
Keep in mind you probably don't want to have more than 5% of your portfolio allocated to any one stock — no matter how much you think it might jump.
More from Money:
Banking Crisis Aftermath and More Economic Data: What to Watch in the Stock Market in the Week Ahead
How the Banking Crisis Could Help Fix Inflation — Without More Interest Rate Hikes
The Fed Just Raised Interest Rates Again Despite Recent Bank Failures. Here's What It Means for You