It Costs You $43 to Sit Around the Doctor's Waiting Room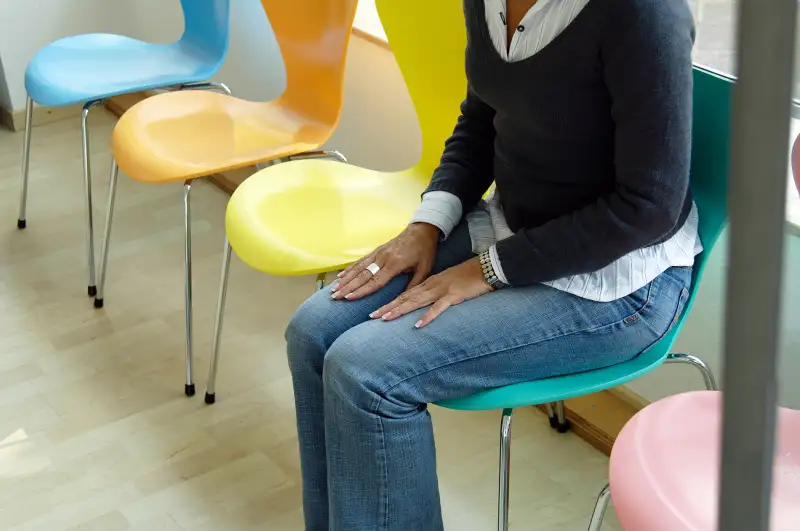 New research published in the American Journal of Managed Care estimates that, on average, it takes 121 minutes each time a person seeks medical care. The total includes 37 minutes of travel time, as well as 87 minutes at the doctor's office or clinic.
And how much of that time does the patient actually spend in the presence of physicians? Only 20 minutes. The other hour or so tends to be spent doing paperwork, communicating with non-medical office staff, and just plain sitting around waiting.
While the average out-of-pocket cost per medical visit is $32, researchers found that patients encountered an even larger penalty due to what's known as "opportunity cost"—the value of work and productivity that the individual might have otherwise been engaged in had he not been spending roughly two hours trying to see a doctor. Researchers estimate that the average opportunity cost of a medical visit comes to $43. In other words, the average trip to the doctor's costs $75 ($32 out of pocket + $43 in lost opportunity), and that doesn't count insurance premiums, which are supposed to help cover one's medical expenses.
"Typically, when we talk about how much we spend on health care, we focus on what is paid to doctors and hospitals through co-pays and insurance payments," said Ateev Mehrotra, an associate professor at Harvard Medical School and one of the study's lead authors. "This work helps us put a dollar amount on the significant time it costs people to seek health care."
Researchers were quick to point out that the costs—in terms of time and money—are especially hard for low-income families and workers paid strictly by the hours they clock in. "It's heartbreaking to know how much time people are spending just trying to get into our doors," Dr. Adrienne Boissy, chief experience officer at the Cleveland Clinic, said to the Boston Globe after reviewing the study's findings. "Your care can be terrific. If the patient can't access it, it doesn't matter."
Read Next: How to Talk to Your Doctor About Health Care Costs