Today's Best Mortgage and Refinance Rates: January 23 & 24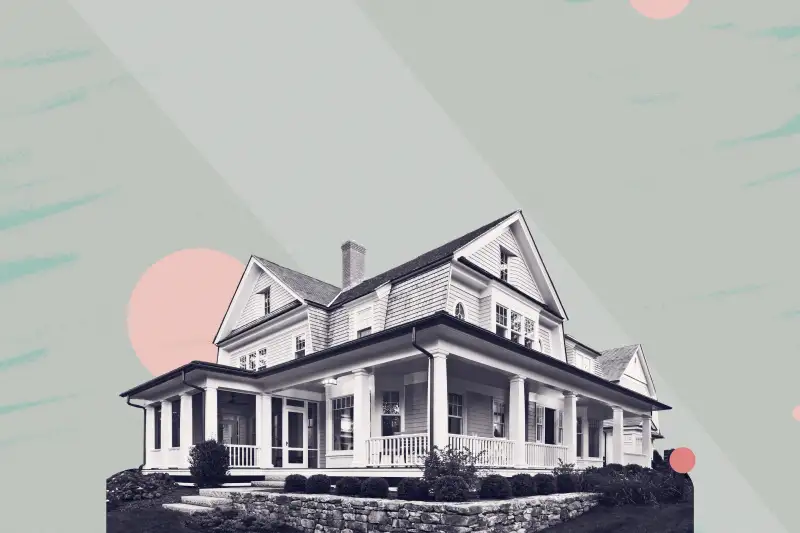 Uncertain economic conditions led to a decrease in mortgage rates this week. While rates remain above the record, they are still very low historically speaking and continue to attract homebuyers. High buyer demand is still pushing home prices higher and inventory lower, but builders are stepping up to try to fill some of the gap.
Today's Mortgage Rates
The average interest rate on a 30-year fixed-rate mortgage was 3.107% on Thursday — down from 3.132% a day earlier.
| | |
| --- | --- |
| Loan type | Average Rate |
| 30-Year Fixed Loan | 3.107% |
| 15-Year Fixed Loan | 2.336% |
| 30-Year FHA Loan | 2.875% |
| 30-Year VA Loan | 2.892% |
| 30-Year Jumbo Loan | 3.812% |
Source: Money | Date: Jan. 21, 2021 | Rates assume a credit score of 700
Money's most recent daily mortgage rates show the average rate offered by over 8,000 lenders across the United States the previous day. They reflect what a typical borrower with a 700 credit score might expect to pay for a home loan right now. The rates assume a 20% down payment and include discount points.
Freddie Mac's benchmark Primary Mortgage Market Survey put mortgage rates at 2.77% with 0.7 points paid for the week ending January 21. That's a slight drop of 0.02 percentage points from last week and 0.12 percentage points higher than the all-time low of 2.65%. The mortgage purchaser's weekly survey reflects borrowers who put 20% down on conforming loans and have excellent credit.
How do I get the best mortgage rates?
Mortgage rates vary from state-to-state. On Thursday, borrowers in Illinois were quoted the lowest mortgage rates — at 3.052%. People looking for mortgages in Nevada saw the highest average rate at 3.215%.
Nationwide, borrowers with the highest credit scores, 740 and above, were quoted rates averaging 2.902%, while those with credit of 620 or below were shown rates of 4.141%.
You may be able to negotiate a better interest rate if you shop around or if you have other accounts with the lender. (To get started, take a look at Money's picks for the best mortgage lenders.) Currently, some lenders are hiking up advertised rates to keep demand in check, so you may be offered a lower rate if you reach out directly.
Today's Mortgage Refinance Rates
Money's survey also shows that the offered rate for a 30-year refinance for someone with a 740 credit score was 3.18% on Thursday. In January 2020, the average mortgage rate (including fees) was around 3.8%.
Mortgage Refinance Rate Chart
| | |
| --- | --- |
| Loan type | Average Rate |
| 30-Year Fixed Loan | 3.18% |
| 15-Year Fixed Loan | 2.596% |
| 30-Year FHA Loan | 3.341% |
| 30-Year VA Loan | 3.37% |
| 30-Year Jumbo Loan | 3.616% |
Source: Money | Date: Jan. 21, 2021 | Rates assume a credit score of 740
Real Estate and Mortgage Rate News This Week
Benchmark mortgage rates ticked down
Mortgage rates ticked down slightly, dropping 0.02 percentage points to 2.77%, according to Freddie Mac's benchmark Primary Mortgage Survey. The small decline followed a decline in the yield on 10-Treasury notes after hitting a high of 1.138 earlier this month. Mortgage rates typically mov with Treasury yields. Both were influenced by continued worry about a stalled economic recovery.
Most experts don't believe rates will fall much further this year. That said, the market will continue to be favorable for homebuyers and owners looking to refinance their home loans, as rates are — and should stay — fairly low.
Overall mortgage applications were down
The total volume of mortgage applications for the week decreased nearly 2%, according to the Mortgage Bankers Association. The decline was driven by a 5% decrease in refinance applications. Purchase applications, on the other hand, increased for the second week in a row, climbing 3%.
The decrease in the number of refinances was attributed to a rise in mortgage rates the week before, making refinancing slightly less attractive for some homeowners. However, year-over-year, both purchase and refinance loans were up by 15% and 87% respectively.
The housing market started the year off strong
The buying frenzy that began in late spring of last year has continued into the first week of this one. Pending home sales were up 35% year-over-year for the four-week period ending on January 10. According to Redfin, there were 35,575 homes sold during the period compared to 26,384 sold during the same period in 2020. The median sales price went up to a little over $320,000, a 14% increase.
Despite high buyer interest, inventory continued to shrink. Year-over-year, the housing supply was down 33%. More worrying, however, is the decline in new listings, which decrease by 3%. It is the first time that new listings were actually lower than last year. The lack of inventory will make it harder for buyers, particularly first-time buyers, to find affordable homes.
Builder confidence is down slightly
After reaching an all-time high in November, builder confidence in the housing market dropped slightly amid concerns over material costs and labor shortages. As a result, builders are struggling to keep up with demand. Despite the decline, builders still have a favorable out look for the market over the next six months.
Housing starts increase
There is some good news on the inventory front. Housing starts increased 5.8% month-over-month according to the U.S. Census Bureau. Newly-built single-family starts were up 12%, easily offsetting a 13.6% decline in multifamily starts. Housing starts were at an annualized rate of 1.67 million units, the highest rate since September of 2006.
It looks like 2021 will be equally productive. the number of building permits issued increased to an annual rate of 1.7 million authorizations, an increase of 4.5%. Permits for single-family homes, which are most in demand at the moment, were at 1.2 million units, an increase of 7.8%. In a market where inventory has reached an all-time low, increasing the housing supply will help ease the upward pressure on home prices.
Bottom line:
9 Steps to Take Now That Will Prepare You for Buying a Home in 2021
Money's 2021 Real Estate Outlook: What to Expect for Mortgage Rates, Home Prices and More
Current Mortgage Rates: 30-Year Mortgage Rates Hit a New Low