Today's Best Mortgage and Refinance Rates: December 31, 2020 | Rates Tick Down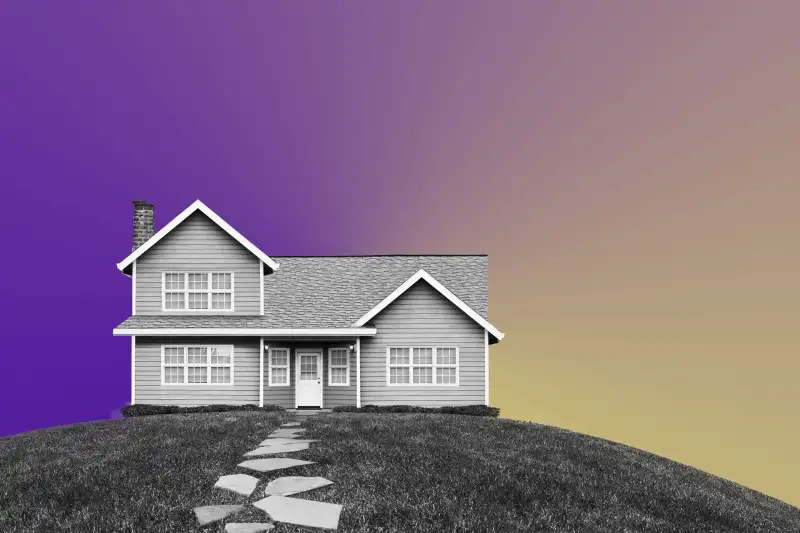 Pending home sales were down for the third straight month in November as high home prices and a lack of inventory created a backlog of buyers. Despite the decline, pending sales reached record level for November, typically a slow month for real estate markets.
Meanwhile, mortgage rates continued sliding.
Today's Mortgage Rates
The average interest rate on a 30-year fixed-rate purchase mortgage was 3.052% on Wednesday. On Tuesday, the average rate was 3.065%.
Money's mortgage rates include the data from over 8,000 lenders across the United States and are updated daily. These rates include discount points and represent what a borrower with a 20% down payment and a 700 credit score — roughly the national average FICO score — would have been offered.
Mortgage Rates for December 31, 2020
| | |
| --- | --- |
| Loan type | Average Rate |
| 30-Year Fixed Loan | 3.052% |
| 15-Year Fixed Loan | 2.284% |
| 30-Year FHA Loan | 3.06% |
| 30-Year VA Loan | 3.145% |
| 30-Year Jumbo Loan | 3.557% |
Source: Money | Date: Dec. 30, 2020 | Rates assume a credit score of 700
Freddie Mac's widely quoted Primary Mortgage Market Survey put rates at 2.67% with 0.7 points paid for the week ending December 31. That's 0.01 percentage points above last week's historic low — the 16th new record set this year. The mortgage purchaser's weekly survey reflects borrowers who put 20% down on conforming loans and have excellent credit.
How do I get the best mortgage rates?
Mortgage rates vary from state to state. On Wednesday, borrowers in Illinois were quoted the lowest mortgage rates — at 2.971%. People looking for mortgages in Rhode Island saw the highest average rate at 3.164%.
Nationwide, borrowers with the highest credit scores, 740 and above, were quoted rates averaging 2.837%, while those with credit of 620 or below were shown rates of 4.479%.
You may be able to negotiate a lower rate if you shop around or if you have other accounts with the lender. (Money's picks for the best mortgage lenders are here.) Currently, some lenders are hiking up advertised rates to keep demand in check, so you may be offered a lower rate if you reach out directly.
Today's Mortgage Refinance Rates
Money's survey also shows that the offered rate for a 30-year refinance for someone with a 740 credit score was 3.86% on Wednesday. Last December, the average mortgage rate (including fees) was 3.88%.
Refinance Rates for December 31, 2020
| | |
| --- | --- |
| Loan type | Average Rate |
| 30-Year Fixed Loan | 3.86% |
| 15-Year Fixed Loan | 2.584% |
| 30-Year FHA Loan | 3.399% |
| 30-Year VA Loan | 3.373% |
| 30-Year Jumbo Loan | 3.962% |
Source: Money | Date: Dec. 30, 2020 | Rates assume a credit score of 740
What else is happening in the housing market today?
Nationally, pending home sales decreased in November, according to the National Association of Realtors, marking the third straight month of declines. However, compared to November 2019, pending sales were up 16.4%.
The Pending Home Sales Index, which is an indicator of future home sales based on contract signings, slid 2.6% to 125.7, the highest reading on record for the month of November. An index of 100 is equal to the level of contract activity in 2001 and serves as a baseline. Thanks to a shortage of inventory, homes are going under contract in less than a month of going on the market.
"The latest monthly decline is largely due to the shortage of inventory and fast-rising home prices," said Lawrence Yun, chief economist for NAR. "It is important to keep in mind that the current sales and prices are far stronger than a year ago."
Yun noted that sales should remain brisk during the winter months as there is a backlog of buyers hoping to take advantage of record-low mortgage rates. He expects mortgage rates to rise slightly throughout 2021 to about 3% as the economy continues its slow recovery, with existing home sales increasing by 10% and new home sales increasing by 20%.
All four regions measured by NAR saw double-digit yearly growth, with the largest increase (21.3%) occurring in the South, followed by the Northeast (15.3%), the Midwest (14.1%), and the West (10.4%).
Mortgage Term of the Week
Understanding the lingo can be key to avoiding mistakes when you are buying a home or refinancing your mortgage. For more read: Everything You Need to Know About Mortgage Rates in 2020.
Equity: The value of a home minus any liens it may have. If you put 20% down to purchase a home and finance 80% with a mortgage, you have a 20% equity in your home. As you pay down the mortgage your equity in the home increases.
More from Money:
7 Things to Do Now if You Want to Refinance Your Mortgage in 2021
9 Steps to Take Now That Will Prepare You for Buying a Home in 2021
2021 Real Estate Predictions: How Vaccines, President Biden and More Could Shape Housing Trends
Money's 2021 Real Estate Outlook: What to Expect for Mortgage Rates, Home Prices and More