Here Are Today's Best Mortgage & Refinance Rates for July 13, 2020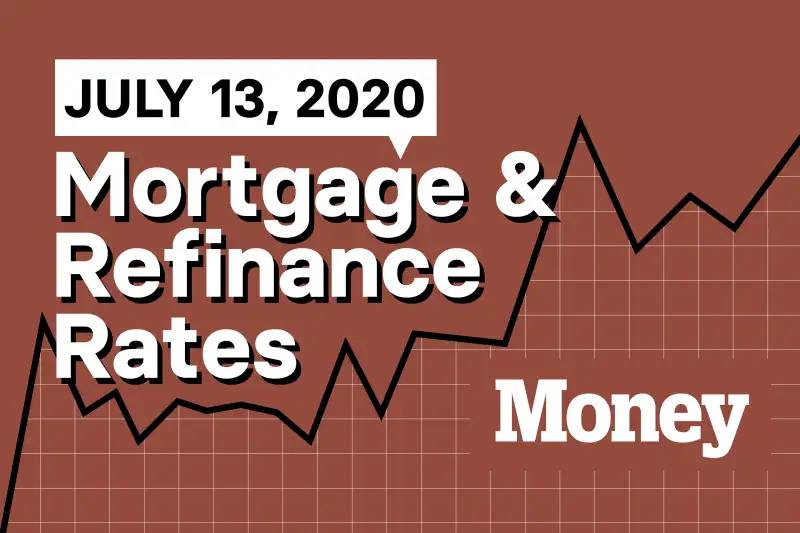 The number of mortgages in forbearance dropped for the second consecutive week, according to mortgage data firm Black Knight. The drop brings the total number of borrowers delaying their monthly payments to the lowest level since late April.
For the week ending July 7, the volume of loans in forbearance decreased by 435,000. That's the largest week-over-week drop since Black Knight started tracking forbearance rates in April and brings the number of homeowners in active forbearance to 4.14 million.
The CARES Act passed by congress in March made it easier for homeowners to enter forbearance agreements with their lenders if they were facing coronavirus-related financial hardship. Currently 7.8% of mortgages are in forbearance, down from 8.6% a week ago. These represent around $900 billion in unpaid principal.
"The reduction of roughly 435,000 was driven at least in part by the fact that more than half of all active forbearance plans entering the month were set to expire at the end of June" Black Knight economist Andy Walden told CNBC. "While the majority of those have been extended, this week's data suggests a significant share were not."
Average Mortgage Rates Today
For the week ending July 9, the average interest rate for a 30-year fixed-rate mortgage set a new record low of 3.03% with 0.8 points paid, according to Freddie Mac. That's 0.04 percentage points below the previous low of 3.07%, set a week earlier.
The average rate for a 15-year fixed-rate mortgage was 2.51% with 0.8 points paid, down 0.05 percentage points from the previous week, while the average rate on a 5-year adjustable-rate mortgage increased to 3.02% with 0.3 points paid.
Average Refinance Rates Today
A year ago the average mortgage rate was 3.75%. A homeowner with a $250,000 mortgage balance paying 3.75% on a 30-year loan could cut their monthly payment from $1,158 to $1,058 by financing at today's lower rates. (It is important to consider closing fees and that refinancing could reset the clock on your mortgage, meaning you will have to make payments longer.)
Today's Mortgage Rates
Of course, mortgage rates vary widely by location and personal factors like location, the size of your down payment and your credit score. Here are today's advertised mortgage rates at some of the mortgage industry's largest lenders. (The rates you see may be different.)
Quicken
Quicken, a non-bank lender based in Detroit, is the nation's largest mortgage lender by dollar origination volume.
Mortgage rates advertised for July 13:
30-year fixed: 3.246%
15-year-fixed: 2.924%
(Quicken doesn't advertise a five-year adjustable rate. Rates are APRs.)
Wells Fargo
Based in San Francisco, Wells Fargo has more than 7,000 locations.
Mortgage rates advertised for July 13:
30-year fixed: 2.996%
15-year-fixed: 2.595%
5-year ARM: 2.784%
(Rates are APRs.)
JP Morgan Chase
Based in New York, JP Morgan Chase has nearly 5,000 U.S. branches.
Mortgage rates advertised for July 13:
30-year fixed: 2.949%
15-year-fixed: 2.520%
5-year ARM: 2.747%
(Rates based on New York City zip code 10006. Rates are APRs.)
Bottom Line:
If you have decent credit, you may be in a position to take advantage of mortgage rates near all time lows
View Money's Best Mortgage Lenders of 2020
Compare Money's Best Mortgage Refinance Companies of 2020
Related: Why Right Now Is the Best Time to Refinance Your Mortgage, According to David Bach
How Low Will They Go? 6 Mortgage Experts Predict the Future of Rates
Mortgage Rates Are at Record Lows. But What Does It Take to Actually Qualify for a 3% Loan?
Rates are subject to change. All information provided here is accurate as of the publish date.