Here Are Today's Best Mortgage & Refinance Rates for July 30, 2020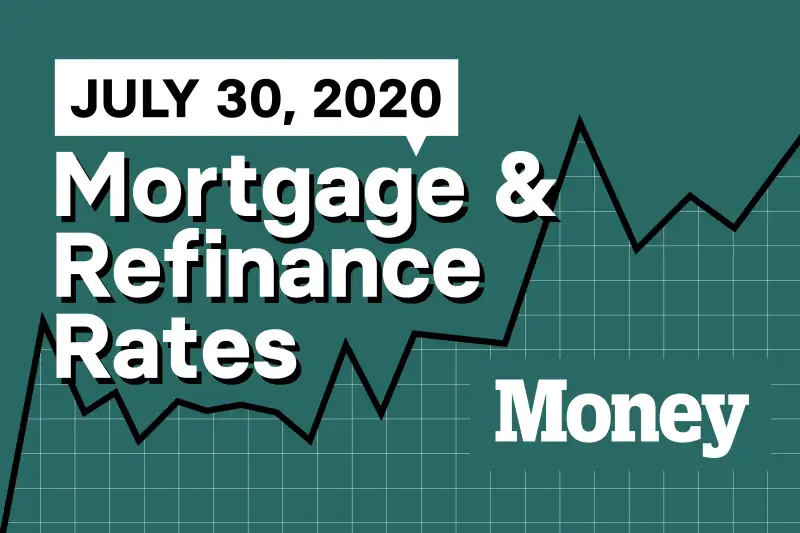 Homebuyers are taking advantage of historic low mortgage rates.
Pending home sales were up 16.6% in June for the second consecutive month of increases, according to the Pending Home Sale Index published yesterday by the National Association of Realtors. Contract signings were up 6.3% year-over-year. Average rates have been below 3.3% for twelve weeks in a row.
"It is quite surprising and remarkable that, in the midst of a global pandemic, contract activity for home purchases is higher compared to one year ago," said Lawrence Yun, NAR's chief economist. "Consumers are taking advantage of record-low mortgage rates resulting from the Federal Reserve's maximum liquidity monetary policy."
The recovery in the housing market has led NAR to revise its market forecast upward, showing existing home sales will decline by only 3% and new home sales increasing by 3% by the end of 2020. Back in April, the 1.4 million member trade association expected home sales to fall by 15%
What are people paying for mortgages right now?
Borrowers with 700 credit scores were charged an average of 3.584% to secure a 30-year fixed-rate purchase mortgage on Wednesday, according to Money's survey of over 8,000 mortgage lenders across the country. The average rate for a 30-year refinance was 4.37%.
What are experts saying about home prices?
Mike Fratantoni, chief economist for the Mortgage Bankers Association, commented on the Federal Reserve's statement on monetary policy and the economy following its July meeting Wednesday:
What should house hunters be watching next?
On Friday, the Bureau of Economic Analysis will report consumer spending for June. The release is expected to show solid gains, as the figures won't reflect the slowdown that began in July as a result of the flare-up of COVID-19 hotspots around the country.
What are today's advertised rates?
Of course, mortgage rates vary widely by location and personal factors like location, the size of your down payment and your credit score. Here are today's advertised mortgage rates at some of the mortgage industry's largest lenders. (All rates are APRs. The rates you see may be different.)
JP Morgan Chase
Based in New York, JP Morgan Chase has nearly 5,000 U.S. branches.
Mortgage rates advertised for July 30:
30-year fixed: 2.959%
15-year-fixed: 2.538%
5-year ARM: 2.664%
(Rates based on New York City zip code 10006.)
Wells Fargo
Based in San Francisco, Wells Fargo has more than 7,000 locations.
Mortgage rates advertised for July 30:
30-year fixed: 3.103%
15-year-fixed: 2.830%
5-year ARM: 2.828%
Quicken
Quicken, a non-bank lender based in Detroit, is the nation's largest mortgage lender by dollar origination volume.
Mortgage rates advertised for July 30:
30-year fixed: 3.119%
15-year-fixed: 2.833%
(Quicken doesn't advertise a five-year adjustable rate.)
Bottom Line:
Everything You Need to Know About Mortgage Rates in 2020
Mortgage Rates Are at Record Lows. But What Does It Take to Actually Qualify for a 3% Loan?
Don't Have 20% for a Down Payment? Here's How to Buy a Home With Less