6 Things to Know About the Very Colorful Venture Capitalist Tom Perkins, Who Died Tuesday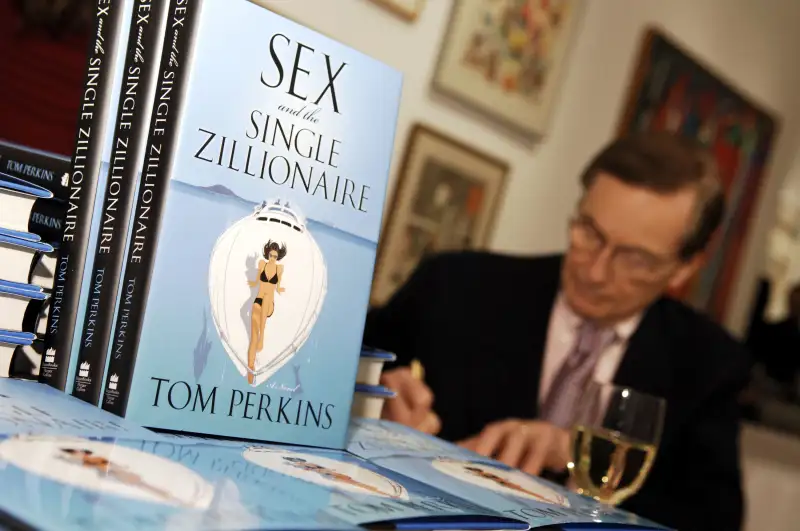 Jemal Countess—WireImage/Getty Images
Tom Perkins, the influential co-founder of the venture capital firm Kleiner Perkins Caufield & Byers, died on Tuesday night at age 84.
You may not know who Tom Perkins was by name, but there's a chance that you've heard some of his ideas, perhaps expressed by the Silicon Valley character Gavin Belsen, who compared the treatment of the 1% to the Jews in the Third Reich.
Penning a letter to the Wall Street Journal's editor in 2014, Perkins wrote:
"Writing from the epicenter of progressive thought, San Francisco, I would call attention to the parallels of fascist Nazi Germany to its war on its "one percent," namely its Jews, to the progressive war on the American one percent, namely the 'rich.'"
But Perkins was much more than his aggressive defense of the superrich. He was one of the people responsible for making Silicon Valley what it is today. Here are a few things you should know about him and the outsize personality he brought to technology.
1. He set the tone for how Silicon Valley works
A co-founder of the premiere venture capital firm Kleiner Perkins Caufield & Byers in 1972, Perkins was considered by many to be a founder of Silicon Valley culture.
Perkins was a pioneer of making small investments in up and coming companies in exchange for ownership and mentoring, which led to his firm midwifing Netscape, AOL, Amazon and later Google, according to the New York Times -- something that is now standard operating procedure in Silicon Valley today.
2. He had a hand in early computing, biotech, and dot-coms
Perkins was the first leader of Hewlett-Packard's computer division, and helped the personal computing industry get started. Later, through his venture capital firm he helped usher in the biotechnology industry by financing companies like Genentech, in addition to early dot-coms.
3. He stepped down from Hewlett-Packard's board after a spying scandal
In 2006, a member of Hewlett-Packard's board of directors was leaking information to the press, and chair Patricia Dunn ordered an investigation—which turned shady as investigators used identity-theft tactics like using social security numbers to get phone records from AT&T. Perkins found out and quit the board in anger.
4. He once said only taxpayers should vote, and the rich should get more votes
Back in 2014, Perkins told Fortune that only taxpayers should be allowed to vote in elections, and doubled down on that position by saying the rich should get more votes because they pay more in taxes. The comments drew some heavy laughter, and some said he was just joking.
5. He had a $130 million yacht
An avid sailor, Perkins decided he needed a bigger boat when he was 74 and commissioned the Maltese Falcon, a super-yacht "that was bigger, faster, higher-tech, more expensive and riskier than any private sailing craft in the world," the Wall Street Journal reported.
6. He wrote a romance novel "Sex and the Single Zillionaire"
In addition to having the world's tallest privately owned yacht, Perkins was also a romance novelist, taking after his ex-wife, Danielle Steele. His book, published in 2006, was called "Sex and the Single Zillionaire" about a widower who reluctantly agrees to go on a reality show called "Trophy Bride." He falls for the producer and tries to show that he's more than a just a pile of money. Rupert Murdoch, with whom Perkins served on News Corp's board, called it "Fun, fast—a great read!" and the New York Post said it was "slyly wicked."