Commuters in These Cities Bike and Walk to Work More Than Everyone Else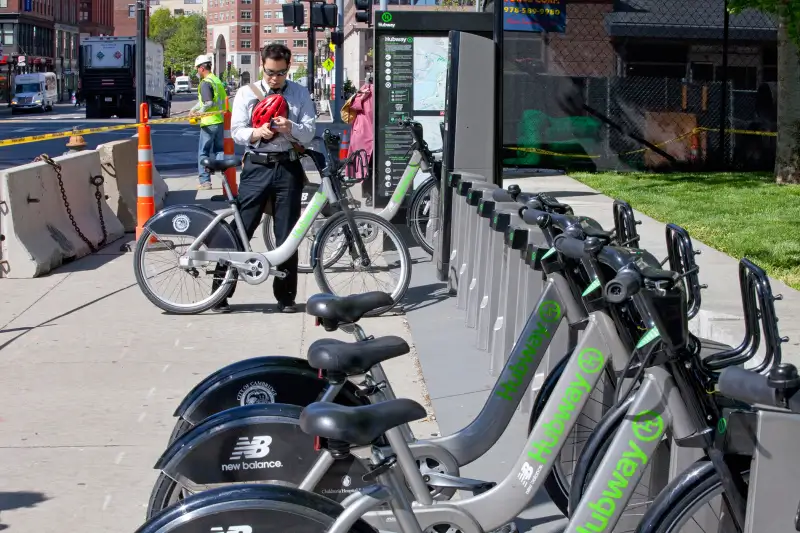 Melanie Stetson Freeman—Christian Science Monitor/Getty
More commuters are walking and biking to work in America's biggest cities.
The Alliance for Biking & Walking's 2016 benchmark report found that cities all over the country are adopting measures to make alternate modes of transportation more accessible and safe. The report looked at transportation trends in all 50 states and in the 50 most populous cities in the country, in addition to 18 cities that were previously studied by the Alliance.
The benefits of walking and biking are plenty: Increased cardiovascular health, a slimmer waistline, and a cleaner environment. For some people (this writer included) walking to and from work offers a peaceful respite from an over-crowded transportation system (and a bit of fresh air). The Alliance's report makes the case that there's an economic benefit for walking- and biking-friendly cities, as real estate values can increase and businesses see healthier profits.
If a more active, less car-dependent commute is appealing to you, these are the cities you'll want to check out:
Percent of Commuters in Most Populous U.S. Cities Who Walk/Bike to Work
| City | Percent of Commuters Who Walk or Bike to Work |
| --- | --- |
| Boston | 16.7% |
| Washington, D.C. | 16.7% |
| San Francisco | 13.9% |
| Seattle | 12.9% |
| Portland | 12.1% |
| New York | 11.2% |
| Philadelphia | 10.6% |
| Minneapolis | 10.4% |
| Chicago | 8.1% |
| Baltimore | 7.7% |
Among other, less-populous cities, Burlington, Vermont, Davis, California, and Boulder, Colorado boast populations with over 20% of commuters walking or biking. Statewide, Alaska, New York, Vermont, Montana, Massachusetts, Hawaii, and Oregon see the largest percentage of residents (all over 5%) walking or biking to work.
"Bicycle commuting has seen steady gains in the majority of large cities from 2007-2013," the report reads.
Interestingly, while women make up 46% of walking commuters, they make up just 27% of bikers (and 47% of commuters overall). Another divide is age: Just 77% of millennials commute by car, compared to 92% Generation X and 90% of Baby Boomers, according to a 2013 study by the Urban Land Institute. Lower income households are also more likely to walk to work than high income households.
If a big city isn't your scene, Money also analyzed the best small towns for walking and biking as part of our 2015 Best Places to Live list. You can check that out here.