As Toys R' Us Closes, Only One Major Toy Store Is Thriving in the Retail Apocalypse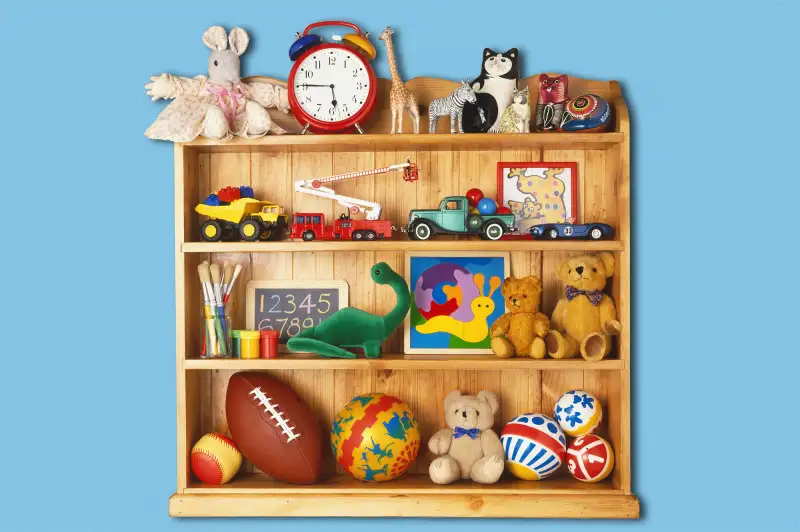 Tim Ridley—Getty Images/Dorling Kindersley
When Toys R' Us announced plans to close all 735 of its U.S. stores this month, it wasn't exactly a surprise.
The gravitational pull of online shopping has decimated many iconic brick and mortar brands, and toy stores are no exception. Amazon's toy sales grew about 12% last year, according to market research firm One Click Retail, while declining foot traffic has threatened to topple every time-honored kids company from American Girl to the once-invincible Lego.
In an era of smartphone shopping and same-day delivery, one decades-old toy chain has managed to weather the storm. And it's a peculiar one.
In February, Build-A-Bear announced its fourth straight year of profitability. As retail giants like Claire's, The Limited, and Payless shutter stores by the hundreds, the company has expanded its physical footprint by 12% over the last five years. And while Toys R' Us closed its doors with $5 billion in debt, Build-A-Bear is debt-free. So what does Build-A-Bear have that Toys R' Us doesn't?
Stuffing machines.
In the middle of every Build-A-Bear store is a comically large aquarium, of sorts, for fuzzy animal innards. The "stuffer" is a crucial stop on an assembly line that lets kids turn limp animal skins into fully-formed toys. Existentially speaking, it's also indicative of everything Build-A-Bear stands for.
Ask any retail expert how to woo shoppers in 2018, and they'll probably say you need some sort of "experience." Something that holds shoppers' attention for longer than the time it takes to snake through a checkout line. Something special.
Build-A-Bear figured this out a long time ago. The "stuffer" is quaint, and cute, and ties together one of the most interactive shopping experiences out there. It starts when you walk in the door, and come face-to-face with dozens of plush animal species. You choose your favorite (Bear! Elephant! Rabbit! Pony!) from overflowing bins, and continue down row after row of accessories, customizing everything from body mass index to sunglass style to underwear fit to lightsaber color to wig texture to backpack design. Your creation can go home smelling like a donut, or cotton candy, or popcorn. It can have a heartbeat.
Build-A-Bear doesn't bill itself as a toy store, or even a stuffed animal store. It's in the business of selling memories.
"When you buy something at Build-A-Bear, especially if it's going to a child, there's an emotional attachment," says Ben Row, a retail specialist at the analytics firm Bigtincan. "Every retailer needs to find that place."
The thing about Build-A-Bear is that it isn't just for kids. Whatever you're into, and whatever your age, Build-A-Bear probably has a stuffed animal accessory for you. Love Harley's? Motorcycle chaps. Chicest goth in high school? There's a Hot Topic line that's right up your alley. Pokemon, My Little Pony, and NFL-themed merchandise are sprinkled around the store — each tapping into a decades old, cross-generational subculture that helps rope in parents that grew up loving those brands.
"There's definitely a nostalgia factor, especially for millennial parents," says Reyne Rice, a global toy trend hunter and consultant. "They know some of the characters, they know the play pattern, and now they can share that experience with their child."
Build-A-Bear's sentimental pull is so strong that even people who don't have kids are spending money there. The company, for its part, has learned to cater to a generation enamored by "promposals" and "gender reveal parties" with a dedicated line of merch for every instagramable life event ("I can't BEAR to go to prom without you!" "Promoted to Big Brother!" "#1 Grad!"). Build-A-Bear wedding proposals are so popular, that when the company shared a video of one couple's "beary special moment," last year, dozens of people commented with tales of their own Build-A-Bear-inspired nuptials.
Retail has hit a unique, "multigenerational moment in time," says Build-A-Bear CEO Sharon Price John, and it's helped boost Build-A-Bear's reputation across age groups. But the company has focused on immersive shopping since it opened up shop in 1997, she says. The rest of the market is finally playing catch up.
"We've been around for 20 years now, in a space where people have a reason to go to retail for something other than transacting," she says. "Build-A-Bear was on the forefront of experiential retail. We created it, to some degree."
Build-A-Bear isn't immune from the forces that led to Toys R' Us' downfall. Earnings documents show that, like most shopping mall staples, the company's revenue has ticked down in recent years. An increase in margins and licensing has raised the brand's profits, though. At a time when the CEO of Bratz Dolls has to crowdfund to #SaveToysRUs, the fact that a product line with more similarities to a Beanie Baby than a Nintendo Switch is edging out its competition is certainly noteworthy.
John joined Build-A-Bear in 2013, taking over as CEO after founder Maxine Clark retired. Over the next several years, she led an aggressive turnaround strategy that shook up the leadership team, closed unprofitable stores, and improved the design of others. Last fall, Build-A-Bear launched a new website with customizable, immersive touches, like a "Bear Builder," an online version of the "stuffer" and "Build-A-Party" for birthdays. At the end of last year, the company's e-commerce sales were up about 3% compared to 2016.
With John at the reins, Build-A-Bear muddied the line between retail and entertainment, and where the company belongs on that Venn diagram. Over the last few years, Build-A-Bear workshops have popped up inside AMC Theaters, at vacation resorts in Jamaica and Turks and Caicos, and on Carnival Cruise ships. Build-A-Bear hasn't abandoned malls, but the company is counting on new leases in kid-friendly tourist hotspots, both in the U.S. and internationally, to drive sales going forward.
"Anywhere families go to make memories, Build-A-Bear is a growing and relevant partner," John says.
Location — or lack thereof — plays an important role in Toys R' Us' story, too. Through the '80s and '90s, the chain was an unrivaled destination for enthusiastic kids and their doting parents. But the company's cavernous, warehouse-like storefronts aren't the kind of places people stumble into while window shopping ("You're either going to a Toys R' Us or you're not," says Bigtincan's Row). And it's website didn't exactly draw you in, either (For years, Row says, it was "like a grocery store catalog").
As sales slid, customer complaints about store cleanliness and apathetic employees grew. After a 2000 partnership with Amazon ended less than five years later with each company suing the other, the toy chain never found a good e-commerce strategy to replace it. Faced with mounting competition from online retailers and discount stores like Walmart and Target, Toys R' Us cut the number of products it carried, slashed the prices of those it kept, and tried to move merchandise off its shelves as quickly as possible.
In the end, there were several "murder weapons" that brought Toys R' Us down, according to Richard Gottlieb, a consultant at Global Toy Experts. But the chain's pivot to price over experience was the most toxic.
"They ended up doing away with the magic and joy that makes a toy store a great," Gottlieb says. "They lost their love for toys."