Up Next in the Retail Apocalypse: Toys R Us?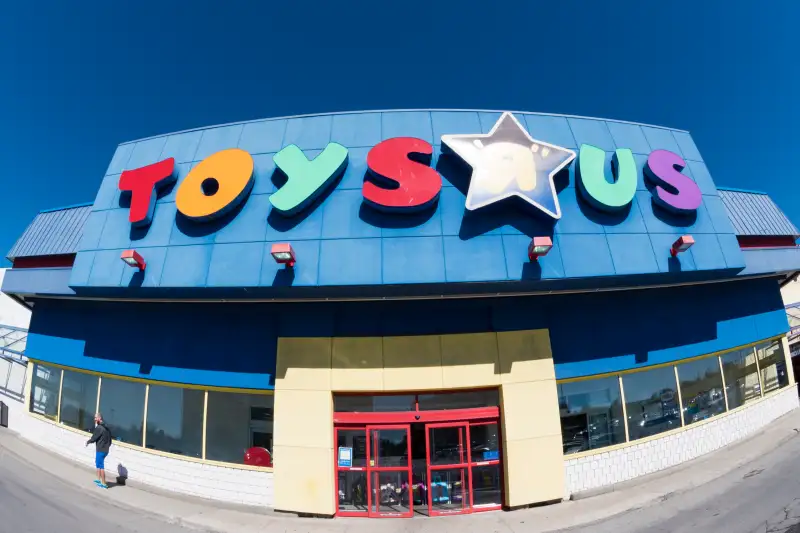 Roberto Machado Noa—LightRocket via Getty Images
Toys R Us has joined a growing list of retailers so riddled with debt that they are at risk of bankruptcy.
This week, the New Jersey-based toy retailer hired the law firm Kirkland and Ellis to help it restructure some $400 million in debt, according to multiple reports. The company will be considering many options, including refinancing and possibly filing for bankruptcy.
For the time being, however, "bankruptcy isn't seriously being discussed" by Toys R Us, CNBC reported, citing sources familiar with the matter. But bankruptcy isn't off the table either, retail experts say.
"If they cannot reach sensible agreements with lenders or find ways of restructuring their debt, [bankruptcy] is a very distinct possibility,'' Neil Saunders, managing director of retail consultancy GlobalData, said to USA Today. "It would also be helpful in giving Toys R Us some flexibility to exit leases and stores that they no longer want."
Dozens of longstanding brick-and-mortar-based retailers have struggled in recent times amid the rise of Amazon, the shift to online shopping, and years of overbuilding malls and shopping centers. Earlier this year, Payless Shoes entered bankruptcy protection and announced plans to close roughly 800 stores—or 20% of its locations in the U.S. Analysts have pointed out that more than 20 other major retailers, including Sears, David's Bridal, and Neiman Marcus, stand at serious risk of bankruptcy as well. One forecast even called for one-third of America's malls to close in the years ahead.
Toys R Us has seen sales fall as Amazon, Walmart, Target, and others have been boosting toy offerings and competing vigorously on pricing. In the first quarter of 2017, Toys R Us reported that same-store sales declined 4.1%, including a drop of 6.2% in U.S. stores.
Saunders said to USA Today that filing for bankruptcy in the near future "would be damaging" to Toys R Us because the busiest few months of the year for toy purchases are on the horizon. "It would make consumers nervous about buying bigger ticket items from the chain as the lucrative holiday period approaches," Saunders explained.