Most Stock Investors Think Trump Will Be Better for Their Portfolio. Here's Why They're Wrong.
Money is not a client of any investment adviser featured on this page. The information provided on this page is for educational purposes only and is not intended as investment advice. Money does not offer advisory services.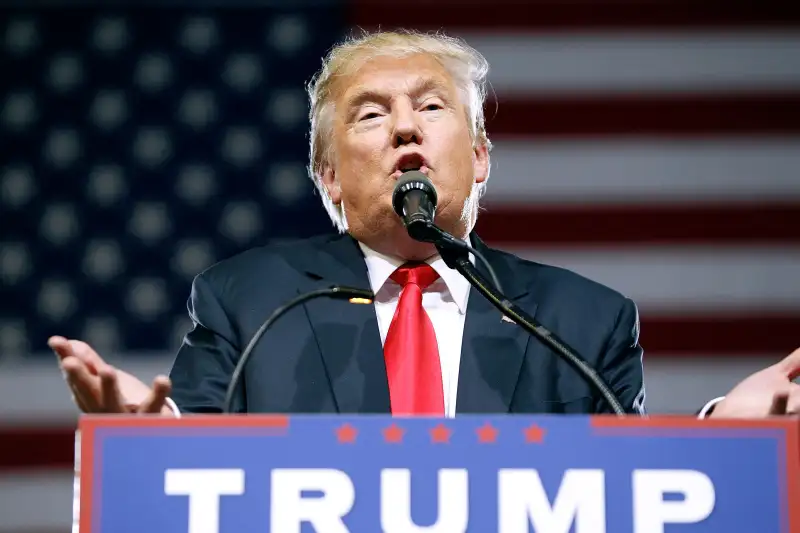 Investors have a nasty habit of mixing politics and their personal wealth -- a mental crutch that only results in worse returns than if they simply buried their heads in the sand.
The most recent instance of conflation comes from a Bloomberg/Morning Consult national poll, where 50% of stockholders believed Donald Trump would be better for their investment portfolio, with only a third selecting Hillary Clinton. About a sixth of respondents weren't sure either way. The poll comes with a margin error of 3.2 percentage points.
As with most of other aspects of public life, the poll largely broke down by partisan lines. Around 80% of Republicans went with Trump, 60% of Democrats sided with Clinton, and independent voters fell to Trump by a margin of two to one. This dovetails with one of Trump's few real advantages in the race -- more voters believe he'll be better for the economy than Clinton.
"Donald Trump has made his business experience a key point in his campaign, and it seems to be resonating with voters," Kyle Dropp, co-founder and chief research officer at Morning Consult, told Bloomberg. About a quarter of investors wanted to shift into non-stock assets - like cash and gold - no matter who's elected.
The poll follows a series of pronouncements made by famous professional investors about what will happen to stocks and bonds should Trump or Clinton ascend to the White House. Mark Cuban, owner of the Dallas Mavericks, said the stock market would see a "huge, huge correction" if Trump is elected, while one analyst predicted a 50% decline. To put that in context, stocks declined 57% from October 2007 to March 2009 in response to the greatest economic collapse in generations. Trump's recent pronouncements about renegotiating -- or defaulting on -- the national debt has left bondholders shaking.
While the market's response to Clinton has been somewhat more muted, a few analysts have predicted the U.S. will extract less oil if she's elected, while famed investor Marc Faber predicted that Clinton "will destroy the whole world." Conservatives, meanwhile, are fearful that Clinton will cause taxes to rise by a trillion dollars.
To be clear: this is pure folly.
No one can consistently, and correctly, guess what will happen over the near-term future. There's no magic ball or secret formula or special algorithm that says stocks will either rise or fall if Trump executes his plan to deport 11 million people, or Clinton raises taxes. After all, George W. Bush was the first M.B.A. president and is one of two presidents since World War II to endure negative stock market returns over the course of his presidency, while Barack Obama - a lawyer and community organizer - has never seen a down year.
The world is a large, complicated place and can't be reduced to convenient narratives. Normal everyday people are not going to change their behavior simply because Trump or Clinton happens to be elected. Investors should be more like the sixth of those polled who accepted their ignorance.
Look - Clinton and Trump have radically different views on a host of important topics that will affect the lives of billions of people. Vote for whomever you think has the best vision for the nation. Vote for the person who represents your view of the world. But don't vote based on what you think it will mean for your portfolio. You're not that smart.