Read President Trump's Latest Announcement on Replacing Obamacare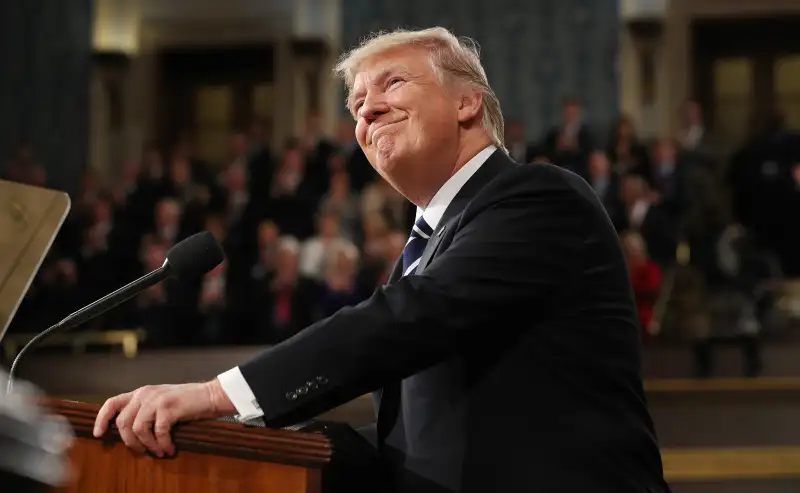 During his joint address to Congress Tuesday night, President Donald Trump called on Congress to repeal and replace the Affordable Care Act, and seemed to largely embrace the major components of House Speaker Paul Ryan's replacement plan for President Obama's signature health law.
Trump promised that the replacement plan, which still has not been presented, will "expand choice, increase access, lower costs, and at the same time, provide better healthcare," though he offered few policy specifics. Americans would receive tax credits to help pay for coverage, and he encouraged the expanded use of health savings accounts. He also embraced the long-held Republican belief that health insurance should be sold across state lines.
The one possible point of contention with Ryan's plan came when Trump said those with pre-existing conditions should have access to care, as the Speaker's plan does not guarantee this. Instead, insurers would be able to increase premiums for those without "continuous coverage."
Trump also said he wants to "make childcare accessible and affordable, to help ensure new parents have paid family leave," though as Money reported, the plan that his administration has presented—spearheaded by his daughter, Ivanka—would largely benefit the wealthiest families.
He also said he wants to "invest in women's health," though he again offered no specifics. However, Ryan's plan would restrict funding to Planned Parenthood, which offers health care to millions of women—the opposite of an investment. It has also been suggested that Tom Price, Secretary of the Department of Health and Human Services, will change what is considered "preventative care," to exclude birth control coverage, though this has not been confirmed.