All the Unconventional Ways You Can Use a Smart TV Screen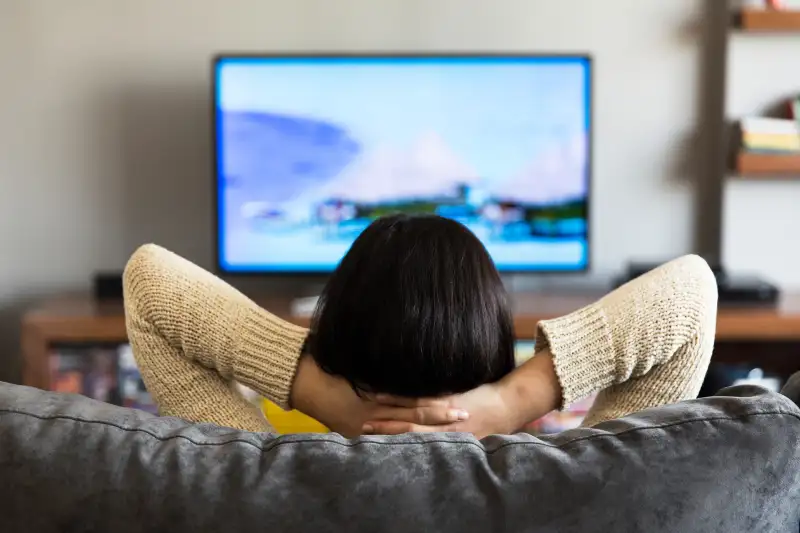 Smart TVs have become increasingly popular in recent years as they make it easier to access streaming services and other online content. But do you know that there are many more unconventional uses for your smart TV screen? Sure, you can watch shows and movies on it, but it can also be used for many other creative and fun activities.
In this post, we'll talk about all the ways you can use your smart TV screen. From playing video games to hosting virtual dinner parties, you'll find plenty of ideas for making your smart TV screen even more useful. So let's get started!
The benefits of having a smart TV
Having a smart TV offers numerous advantages over standard television options. Smart TVs allow you to access content from major streaming services such as Netflix, Amazon Prime Video, Hulu or Apple TV+. You can usually access audio streaming services like Spotify or Pandora as well. In addition, many apps are available directly through the TV interface, so you don't need to connect additional devices to get the most out of your viewing experience. Many smart TVs also come with voice control, allowing you to use them without a remote control. Lastly, with updateable software and frequent firmware upgrades on most models, it's easy to stay up-to-date with all the latest features available on your smart TV.
Creative ideas for using smart TV screens
Using a smart TV screen doesn't just have to be about watching movies and shows or playing video games; there are lots of other creative ideas that can help you utilize all its potential without needing any additional hardware or accessories!
Using it as art
One suggestion is turning your large television into an art canvas or frame. Simply download art apps from the TV's store to find hundreds of pieces that can be used with touch input through the remote control to move objects around and draw new creations yourself. You can also set up a virtual photo frame — either by displaying purchased artwork or by creating an album with photos from your phone or another media device — to showcase your favorite memories in full HD quality.
Using it to get fit
Want to use your smart TV to get fit? You can display at-home fitness classes on the screen. This way, if you don't want to spend the time or money on traditional yoga classes, you can still do it at home — even while being guided by instructors in HD-quality video streams!
Using it as an aquarium
Finally, if you're looking for something truly unique, why not transform your living room into a virtual aquarium? All it takes is downloading an aquarium simulation app directly onto your new smart tv! A smart TV screen may also come in handy for work purposes. Consider using it as an electronic whiteboard for work purposes or even for presenting slideshows or presentations for school or business projects.
Accessories that can enhance your smart TV experience
A variety of accessories can be used in conjunction with a smart TV screen. For instance, a good soundbar will drastically improve audio quality. Depending on the model you select, it may provide deep bass and surround sound capabilities for enhanced immersion during film viewing or gaming sessions. If playing games is important to you, then consider investing in a gamepad controller; these add extra buttons and adjustability options to make playing even more enjoyable than it already is with a remote control alone. And if you're looking for something unique and flashy to show off your TV setup, invest in LED light strips. They come in all sorts of colors and sizes and create beautiful lighting effects in real-time to set the ideal atmosphere when watching films or playing games.
Tips on getting the most out of your smart TV
Making sure you have all the necessary connections is a key step in getting the most out of your smart TV experience. If you plan on using Bluetooth headphones or speakers while watching content on your TV screen, make sure they support Bluetooth connections beforehand. Also, make sure that you read through the user manual before attempting to use any features on your TV. This will ensure that you understand how everything works and makes it easier to troubleshoot any problems along the way.
Conclusion
Smart TVs offer an incredibly versatile and dynamic entertainment experience. Whether you're looking to stream movies, access apps or play video games, a smart TV screen can provide a great way to do all of the above. And with a few additional accessories and a bit of creativity, you can take your smart TV experience even further. From turning it into an interactive art canvas to streaming fitness classes, there's no limit to the unique and unconventional ways you can use a smart TV screen. So, get creative and enjoy the endless possibilities that a smart TV has to offer!