Uber's Latest Stunt Is On-Demand Christmas Spirit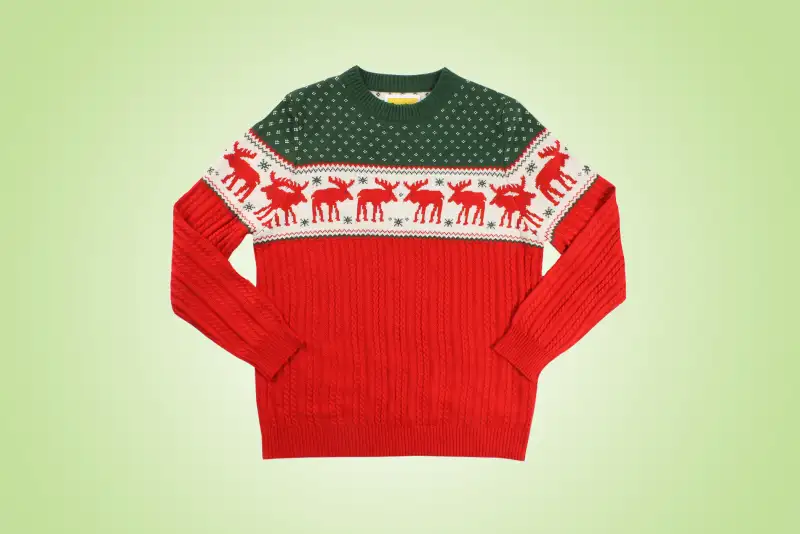 Today between 1 p.m. and 5 p.m., Uber will deliver ugly holiday sweaters to customers in select cities, as part of an UberELVES initiative. If you enter the UBERELVESCHI promo code in your Uber app in the greater metropolitan areas of Ann Arbor, Dallas, Denver, Chicago, Madison, Minneapolis, or Nashville, the service will dispatch an "elf" to bring you a Tipsy Elves sweater, for a $10 delivery fee. Choose from five style options.
"'Tis the season to be tacky, merry, and bright!" Uber says. "Deck yourself out for the holidays and order a festive ugly sweater from Tipsy Elves to your doorstep."
This is hardly the first time Uber has offered an on-demand service that doubles as a publicity stunt. Remember #UberPuppyBowl, when Uber brought customers adorable puppies? And #UberKITTENS (self-explanatory)? #UberIceCream? Even Uber flu shots?
Maybe Uber is hoping that once again, good press will drown out the bad. After all, in just the past few days, anti-Uber protests have snarled traffic in Toronto, Gloria Steinem has accused the ridesharing service of discriminating against disabled passengers, and Uber suffered a major setback in court, when a federal judge ruled that more drivers could join the class action lawsuit alleging that Uber has violated labor law.
With a week like that, who can begrudge Uber for trying to distract us all with some Christmas spirit?
Oh, and don't forget to tag your ugly Christmas sweater selfie with #UberELVES!