Retirees Are Making Friends — and Money — With This New Handyman Service Created by Millennials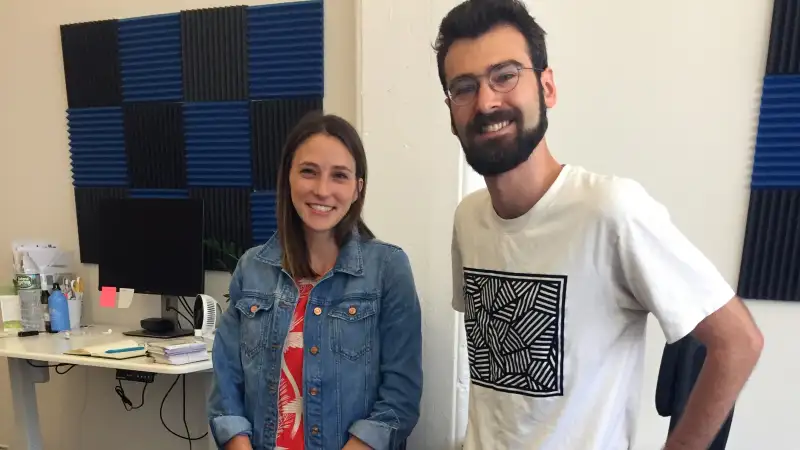 At just 27, Sam Gerstenzang has worked for a who's who of Internet darlings, including BuzzFeed and Alphabet-spinoff Sidewalk Labs.
When it became time for something new, his next venture came from an unlikely source. "I was not expecting my next project to come from my grandmother," says Gerstenzang, of Brooklyn, N.Y., who has worked as both a software engineer and investor.
Last year, Gerstenzang co-founded Umbrella, a service that helps older adults stay in their homes by connecting them to a vetted group of mostly retired handy-people who help them with chores that can become more difficult with age. Umbrella's part-time workforce ranges from age 25 to 72, while customers range from age 65 to 98, Gerstenzang says.
The company is modelled on a firm of the same name that began in Albany, N.Y. in the 1990s and continues to serve more than 500 households in Upstate New York as a nonprofit organization. When Sam's grandmother, an enthusiastic customer, told him about the original Umbrella, he and co-founder Lindsay Ullman figured they could use their expertise to scale it up. They've received one round of venture capital funding so far.
The company operates out of an industrial loft office space in the Dumbo neighborhood of Brooklyn, with seven full-time employees. For now, Umbrella serves primarily Long Island, N.Y., but the co-founders plan to expand nationwide. In fact, the first question Gerstenzang always gets when he tells fellow millennials what he does is, "Are you in [town where their grandmother lives]?"
Marrying A High-Tech Approach to Low-Tech Challenges
Umbrella tackles the low-tech challenges of aging in place. Some 90% of older adults would prefer to remain in their own homes as they get older, instead of relocating to a care facility, according to an AARP survey, and firms have recognized the business opportunities in helping them accomplish this. While some companies provide seniors' remote caregivers with sensors that monitor whether the older person has taken her medications or opened the refrigerator that day, sensors can't change change a lightbulb or install an air conditioner.
That's where Umbrella "neighbors" come in, as the company calls its handy people. Customers can text, e-mail or call in a request for help and Umbrella sends a worker to their home.
Umbrella takes a high-tech approach to its low-tech tasks. In their planning phase, Gerstenzang and Ullman had assumed that customers would call in requests about 80% of the time and email the remaining 20%. Once they got going, they discovered that older customers overwhelmingly prefer to text. "They love their smartphones, they love texting, they love Facebook, and they love emojis," Gerstenzang says of his customers.
Older adults often receive the digital cast-offs of younger generations, inheriting platforms that weren't designed particularly for them (exhibit A: Facebook was famously launched by college students for college students). But Umbrella is focused on seniors as digital-first consumers. The company has developed an app for its workers and is currently developing one for customers.
Providing A Sense of Purpose and Connection
Brad Cohen, 65, a retired social worker and health care administrator, works for Umbrella about three to four days a week. He enjoys helping people with projects ranging from laying down flooring to putting together furniture to replacing a faucet. "I love to fix things," says Cohen, a long-time homeowner and tinkerer himself.
He earns $13 an hour, the rate that Umbrella pays its workers. The company charges customers an annual membership fee of between $129 and $299, depending on the level of service, and then $16 an hour for jobs; it keeps $3 for administrative costs and gives workers the option of donating their earnings to fund jobs for low-income seniors.
For most workers, it's not about the money. It gives Cohen a sense of purpose to help out his fellow Long Islanders. "I want to be involved with people," he says.
There's a social component for customers as well. Gerstenzang says the company sometimes notices that quick, routine jobs take several hours to complete, according to a log that customers sign on completion. When Umbrella follows up to inquire whether everything was done to satisfaction, it turns out that the worker stuck around for a game of cards or conversation after the job was done.
One in five elderly adults is socially isolated from family or friends, according to a University of Michigan study, and feeling alone has been linked to poor mental and physical health. Some use the term "elder orphan" to describe the many seniors who are growing older without friends and family nearby to help them. Umbrella provides a sense of connection for customers and workers alike. In one case, the connection led to something deeper: one customer wound up marrying the "neighbor" who came to came to her house for a plumbing job.