The CEO of United Was Hired to Fix a PR Crisis. Then He Started Another One
Money is not a client of any investment adviser featured on this page. The information provided on this page is for educational purposes only and is not intended as investment advice. Money does not offer advisory services.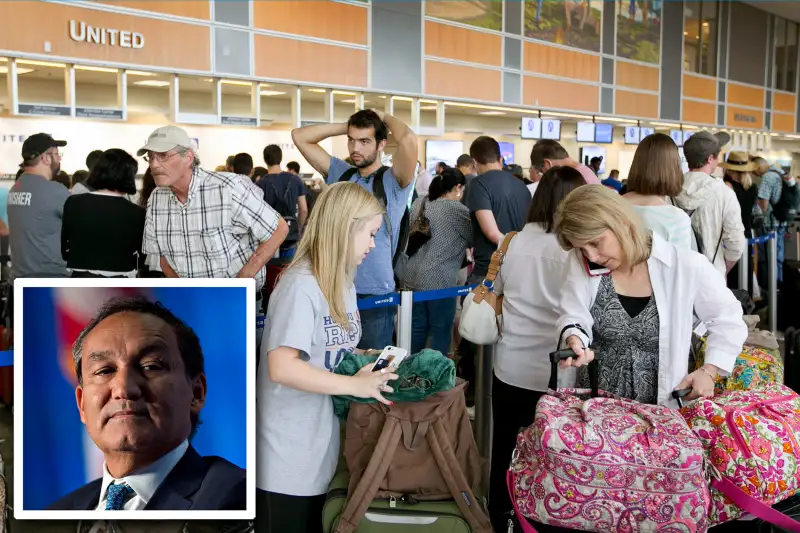 Jay Janner/Austin American-State
Oscar Munoz, the chief executive now at the center of United Airline's overbooking controversy, was actually brought on board to lead the company a year and a half ago during another time of crisis.
In September 2015, his predecessor and two other United executives resigned following a federal investigation into whether the airline had agreed to a quid pro quo with David Samson, the then-chairman of the Port Authority of New York and New Jersey, in exchange for the Port Authority agreeing to make improvements to Newark Liberty International Airport.
Samson ultimately pled guilty and United paid a relatively nominal fine. But the company lost 14% of its value that year as its stock plunged.
Under Munoz, though, United experienced a major turnaround in 2016.
Despite requiring a heart transplant early on in his tenure, Munoz ended a years' long contract impasse with the airline's flight attendants union and signed a contract extension with its pilots. United also reduced the number of delayed passengers by millions and luggage by hundreds of thousands.
By the end of 2016, United beat Wall Street earnings estimates and returned $628 million in profits to 80,000 employees. The stock gained 27% last year, nearly tripling the gains of its rivals.
And then Dr. David Dao boarded a United flight last Sunday night.
In a scene now been played out millions of times on video in the U.S., China, and around the world, the Louisville-area doctor was dragged from his seat by police after United had sold more tickets than it had seats for a flight from Chicago to Louisville. The airline needed four additional seats for its staff.
The altercation left Dao bleeding from the face as he repeatedly said "I need to go home."
While people were outraged by how Dao was treated by the police, the incident fed into a larger sea of ill-will towards airlines among the public, feeding into frustration over years of poor customer service and constant nickel-and-diming.
Nevertheless, investors actually held steady on Monday, when the video began to air. United's stock actually gained 1% on Monday on separate news that the airline's March traffic numbers improved by 3% versus the same period a year ago.
While there were calls on social media for a company-wide boycott, investors seemed to believe that the uproar would presumably die down. A few weeks earlier, United had earned bad press when it denied two girls a seat because they were wearing leggings — but that seemed to blow over.
Enter CEO Munoz.
He first released a statement apologizing for the incident involving Dao, but was criticized for using "corporate speak" that was mocked for sounding insincere.
"This is an upsetting event to all of us here at United," said Munoz. "I apologize for having to re-accommodate these customers." The usage of "re-accommodate" drew a public backlash on Twitter.
Later Monday evening, Munoz sent a note around to his employees, which again was mocked.
"As you will read, this situation was unfortunately compounded when one of the passengers we politely asked to deplane refused and it became necessary to contact Chicago Aviation Security Officers to help," wrote Munoz.
While United employees may not have dragged Dao from his seat, the lack of empathy from Munoz alarmed not only main street, but Wall Street.
"Management is doing an awful job responding to what's happened," says CFRA research analyst Jim Corridore, who still maintains a "buy" rating for the stock. "This has potential to hurt demand for United over the long term unless they do something about it."
United's stock fell as much as 4% on Tuesday, before rebounding later in the day to finish the day down 1.1%.
Whether or not Munoz's response to the viral video will cause lasting damage remains to be seen. The company will announce earnings soon, and another good quarter may mollify investor concerns.
But the outrage surrounding this scandal, and Munoz's response to it, feels like it carries more weight than past ones.
Social media in China, for instance, was filled with angry posts, one of which, titled "United Airlines forcibly removes passenger from airplane," was read nearly 100 million times, according to the BBC.
Late Tuesday Munoz recognized that more needed to be done.
"I deeply apologize to the customer forcibly removed and to all the customers aboard," wrote Munoz in a statement. "No one should ever be mistreated this way."
Munoz promised that this would never happen again.