4 Ways Unmarried Couples Living Together Can Protect Themselves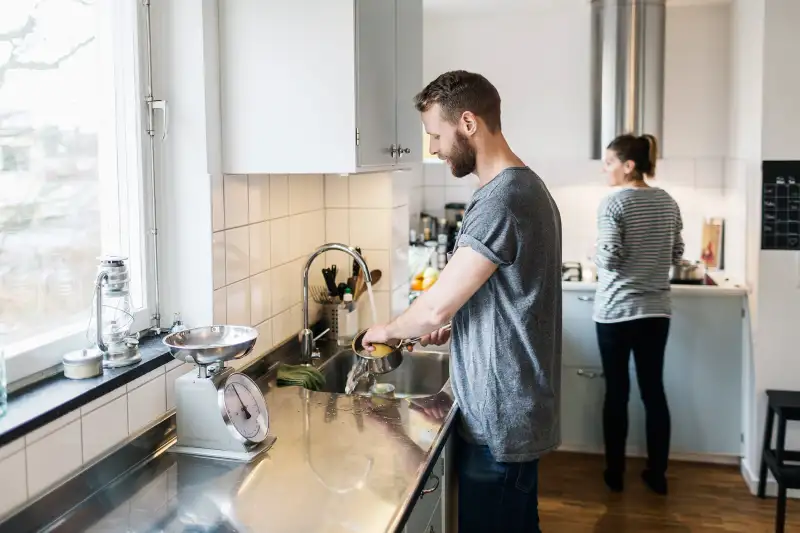 Getty Images—Getty Images
Many couples choose to live together or buy property together before they get married -- or, in many cases, instead of marriage altogether.
You may not realize this, especially if you've been in a relationship for a significant amount of time, but living together actually gives you and your partner no legal rights when it comes to making medical, financial or legal decisions on each other's behalf. Without the default protections of marriage -- or, in some states, a legally recognized common-law marriage -- you'll need to take extra steps to protect both yourself and your partner.
Use these legal documents to get similar protections to those of a married couple.
1. Cohabitation Agreements
Cohabitation agreements are permitted by many states, and allow unmarried couples to agree on financial obligations to each other, both during cohabitation and after it ends (either due to breaking up or death). For example, a cohabitation agreement can detail who is responsible for which of your monthly expenses, or how much money each of you is expected to put in a joint account in order to pay for these monthly expenses; this can be especially helpful if you have disparate salaries.
If you own property with your partner, the agreement can also outline what happens to the property if you break up -- who will purchase the other's interest, and for how much, and who will move out and when.
If you want, the agreement can additionally state what each of you promises to leave to the other upon death -- such as each other's interest in the real estate, for example.
2. Wills and Beneficiary Designations
If you were to die without a will, your state's intestacy laws would dictate who will inherit your property. If you're unmarried with no children, these laws typically leave assets to your parents or siblings. So if you want your partner to inherit your property, you'll need a will that says so explicitly.
Some assets, such as retirement benefits and life insurance, pass by beneficiary designation rather than by your will. So if you want your partner to inherit these assets as well, it is also extremely important to make sure your beneficiary designation forms for all retirement accounts and life insurance policies -- whether through your employer or not -- are executed properly.
3. Advance Directives for Health Care
While no one has the automatic power to make your health care decisions if you become incapacitated, doctors typically look to a patient's closest living relatives, provided there are no major disagreements.
If you're married, your spouse may be considered your closest living relative. If you're unmarried with no children, your closest relatives are your parents, if they're living; if they're not, then it's your siblings.
Either way, your (unmarried) significant other has no legal rights.
The solution is to make sure you have a valid advanced directive for health care, such as a health care proxy or a durable power of attorney for health care. These documents essentially let you appoint your significant other to make your medical decisions if a physician determines you are unable to do so yourself.
Each state has its own specific rules, but states typically provide a form online that complies with their own law.
4. Durable Powers of Attorney
Like health care advance directives, durable powers of attorney are intended for use if you become incapacitated and cannot make decisions for yourself. In this case, durable powers are used to manage your financial affairs; the documents let you grant legal and financial authority to a named individual (called an attorney-in-fact).
If you and your live-in partner share financial assets and responsibilities, it may be wise to execute these documents and give each other the authority to act on each other's behalf. Beware, however, that these documents give your partner access to all of your finances. Sign powers of attorney in favor of only those individuals that you trust implicitly.
Living together or owning property with your significant other can be an incredible thing. But it's important to be smart and protect yourself too. By getting the right legal documents in place early on, you can protect yourself, your finances, and your property -- and give yourself peace of mind as well.
Read next: 5 Money Moves Every Couple Should Make