Here Is a List of Everyday U.S. Exports That Could Cost More Because of Trump's Trade War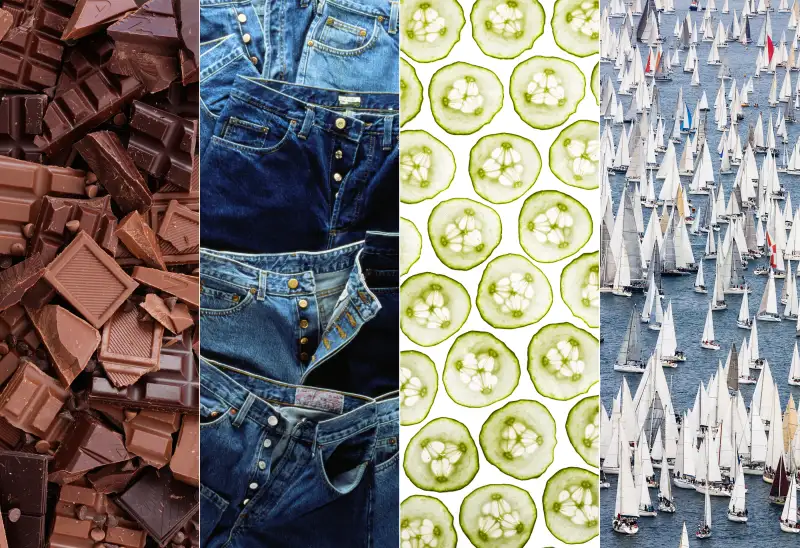 Gareth Morgans—Getty Images; Moggy—Getty Images; Science Photo Library—Getty Images; mbbirdy—Getty Images
The countries being targeted by President Donald Trump's newly imposed trade tariffs are retaliating with their own tariffs on U.S. goods that may have major implications for Americans including job losses and pricier items.
When Trump originally announced tariffs on metals — a 25% tariff on imported steel and a 10% tariff on imported aluminum — back in March, he exempted U.S. allies like Canada, Mexico and and the European Union from being taxed on those exports until June 1. Now that Trump has let the exemptions expire, those U.S. allies are fighting back with trade tariffs of their own on American goods, primarily on metals and agricultural products.
Tariffs on steel could have particularly negative impacts on Americans because the U.S. isn't capable of producing the amount it needs, instead relying on 5 million tons of imported steel last year, according to the U.S. Commerce Department. Economists tell Money those tariffs, or a tax on an imported goods, implemented by Trump could increase costs for Americans on everyday items like cars and beer — because U.S. manufacturers are using overseas materials that will become more expensive under the new tariffs.

"We're going to have pay more for the goods that we buy and that makes us poorer. There's just no question about it," says Lawrence White, an economics professor at New York University's Stern School of Business.
Trump's new trade policy has been criticized by politicians on both sides on the aisle in the U.S. and around the world, where it took center stage at the recent G-7 Summit.
Some Americans could also lose their jobs as companies with already slim margins struggle to make ends meet with rising costs thanks to retaliatory tariffs. For example, if Canada slaps a 25% retaliatory tariff on American whiskey, that means anyone buying American whiskey in Canada has to pay an extra 25%. If you are a U.S. whiskey company that sells most of its booze in Canada, you could potentially go out of business because Canadians may buy their whiskey from other sources — and American workers could lose their jobs.
Tariffs imposed by the E.U. could affect about $3.4 billion worth of essential U.S. exports including steel, bourbon, peanut butter and orange juice, according to the Associated Press. Mexico's tariffs would similarly impact almost $3 billion worth of American products. In addition to Canada, Mexico and the E.U., China also announced it is imposing a 25% tariff on more than 100 products it regularly imports from the U.S. in response to Trump's tariffs.
The tariffs being imposed by the E.U., Canada and Mexico are expected to go into effect in July, while some of China's retaliatory tariffs went into effect in April. Here are some of the most common American goods that other countries have proposed retaliatory tariffs on as a result of Trump's ongoing trade war.
Canada
Chocolate
Whiskey
Maple syrup
Washing machines
Cucumbers
Sailboats
Roasted coffee
You can see a full list of the hundreds of U.S. products that could face tariffs in Canada here.
European Union
Peanut butter
Motorcycles
Cranberry juice
Denim
Corn
T-shirts
You can see a full list of the hundreds of U.S. products that could face tariffs by the E.U. here.
Mexico
Apples
Blueberries
Pears
Sausages
Pork
Lamps
China
Soybeans
Cars
Frozen orange juice
Fresh beef
Frozen boneless beef and beef chops
Aircrafts
You can see a full list of the hundreds of U.S. products that could face tariffs by China here.