Yes, You Can Carry Marijuana at the Los Angeles Airport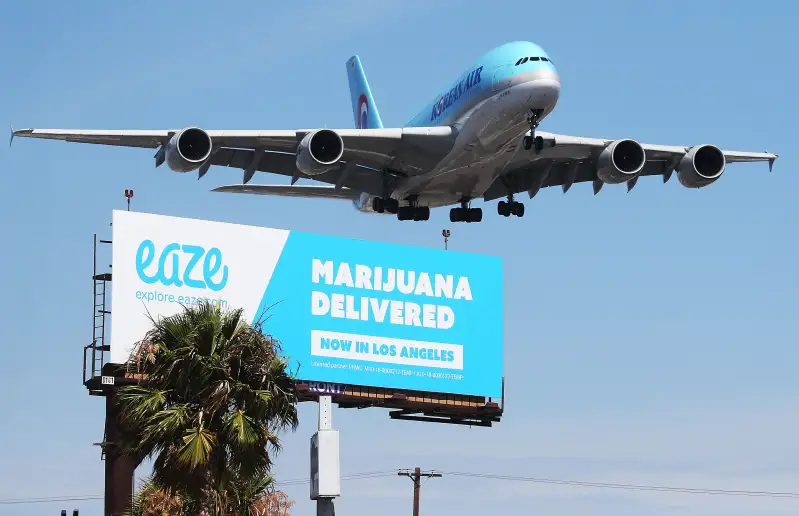 Mario Tama - ;Getty Images
It's been legal to carry up to 28.5 grams of marijuana for personal consumption at the Los Angeles International airport for almost a year now, but thanks to the internet, this week that fact went viral.
If you are 21 or older, using marijuana for recreational purposes has been legal in California since Jan. 1 of this year, including at LAX, but this week has been a good reminder that while it's legal there, marijuana is still illegal under federal law.
"The Los Angeles Airport Police Department will allow passengers to travel through LAX with up to 28.5 grams of marijuana and 8 grams of concentrated marijuana," the policy states. "However, passengers should be aware that marijuana laws vary state by state and they are encouraged to check the laws of the states in which they plan to travel."
Case in point: Transportation Security Administration agents are federal employees. That means that if they search your belongings at security and find something that may violate federal law they can refer it to local law enforcement who will then decide how to proceed with the mater, the agency told the Los Angeles Times.
But at least at LAX, you can relax.
"If we come across individuals carrying substances that are legal under state law, there is nothing we will do," Alice Hernandez spokeswoman for the Airport Police told the Times.
Just make sure you know the local and state laws of your destination before deciding to bring any with you to the airport or go through security.