The Simple Solution When You Forget to Pack Something for Vacation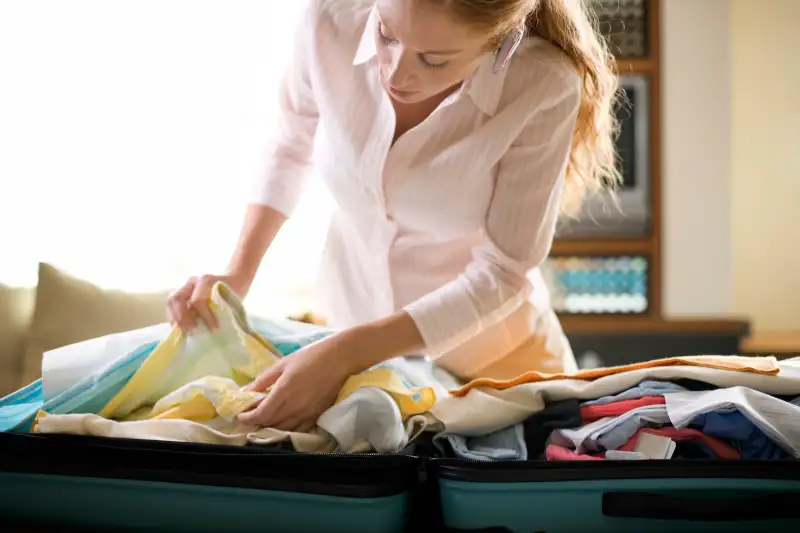 If you're unpacking your bag at the hotel or rental home and realize you forgot your phone charger, don't beat yourself up too badly. It turns out you're in good company.
A recent Ebates survey found that 25% of us have forgotten our phone chargers when packing for a trip. We're nearly as bad with sunglasses, with more than one in five of us leaving them at home. One in 10 of us have even waltzed out the door for a vacation without packing a jacket.
So what now? Sure, you could swing by a truck stop or a convenience store, but do you really want to buy accessories that share shelf space with beef jerky and tree-shaped air fresheners? You know, products that are probably so poorly made they might not function for the duration or your brief vacation, let alone afterwards?
Here are some better alternatives you can readily order online and (hopefully) have delivered to your vacation destination even before your phone battery dies. The colors of these universal chargers pop, and $7.99 scores you a set of three, in case you're one of those people who makes a habit of leaving chargers behind.
Don't forget a cord, either: This multi-adapter USB cord will work with almost any device you own for $6.99.
When it comes to cheap shades, get your hipster Atticus Finch groove on with this pair of sunglasses that sells for just $8.
As for the jacket, while you could go all-out and splurge on a fancy new trench coat, you'll either have to make room in your carry-on or wear it home. Here's a better suggestion: An oversized cashmere wrap, which you can throw over your shoulders or tuck over your legs on the flight home. Cashmere's not cheap, but this White + Warren travel wrap scarf gives you 80 inches of soft and warm for the $298 you'll pay.
Is it practical to order items online during a vacation? Well, if you're embarking on a long trip and you already have Amazon Prime, this option might be a no-brainer. Take advantage of that free two-day delivery and order yourself exactly the replacements you want, rather than just whatever happens to be available at local drugstore. One caveat: If you're staying at a hotel, check first to see if they'll accept packages for guests at the front desk, and find out if you'll have to pay for the privilege (some hotels will tack a fee onto your bill just for accepting a package on your behalf). If you have Amazon Prime and you're in a big city, you might also be able to use Prime Now for free two-hour delivery on more than 25,000 items.
Even if you don't have Prime, you could order items and have them sent to an Amazon Locker at your destination. Just add the address of one of these self-service delivery pick-up sites near where you're staying. Smaller items that weigh 10 pounds or less can be sent for no additional shipping charge (you'll just pay whatever shipping charges you would pay if you had the purchase sent to your home or office). When your goodies arrive, you'll get an email with a pickup code that you enter to unlock the locker and collect your stuff.
We've included affiliate links into this article. Click here to learn what those are.