4 Super Romantic Low-Cost Ways to Celebrate Valentine's Day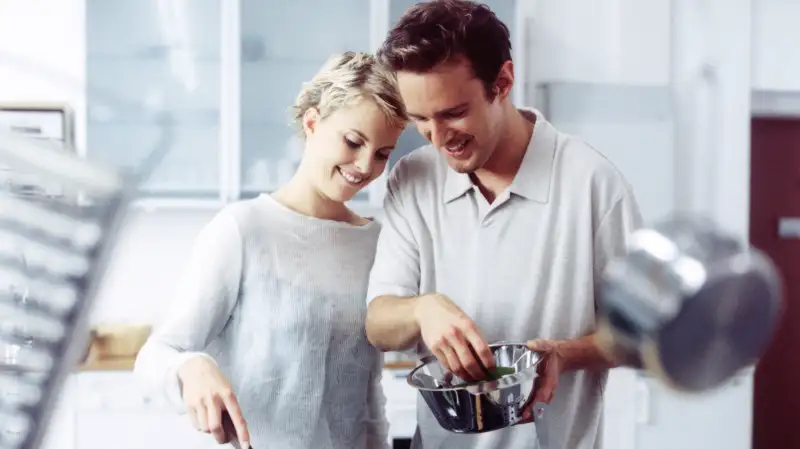 Let's be honest: Valentine's Day is a super commercialized holiday masked as a special and important date to celebrate love.
I'm not against the holiday per se, but I do think it pressures people (men, mostly) to show their love via overpriced roses, chocolate truffles and fancy six-course dinners. A new survey finds that couples are expected to spend a record $19 billion on jewelry, candy, roses and dining out!
But, uh, what if you just don't have much money to spare? Can you actually celebrate this designated day of romance without burning a hole in your wallet?
You bet. Besides suggesting great gifts under $25 in an earlier post, I've tapped a few of my favorite love gurus for their best low-cost or no-cost ideas for enjoying the holiday with your special someone.
As "relationship-ologist" Lindsay Kriger told me, "The best gifts have nothing to do with price and everything to do with letting a person know how well you truly know them. The best gifts usually say, 'I see you,' 'I know who you are,' and 'I pay attention to what makes you happy.'"
Here are four great ways to say those things:
For the beau or belle who lacks time:
Craft a Personalized Coupon Book
What's your partner's favorite meal? What does she wish she had more time to do? What chore would he prefer to have someone else do?
Offer it all up in a homemade coupon book, suggests Marni Battista, who runs DatingWithDignity.com. You can find templates online to help you design such a book here and here.
For the super romantic:
Take in the Perfect View
Blindfold your partner and surprise him or her by driving to a beautiful spot where you can watch the stars and relax, says Bern Mendez, relationship coach and host of YourGreatLifeTV.com. Maybe it's a sentimental spot or just one with a great view. "Bring a blanket, a snack you prepared and have a conversation about stuff that matters," he says.
Annie Lalla, relationship coach, had a fantastic idea for what couples can discuss while enjoying the view: Goals.
"Handwritten on epic paper, write out the 'Top 10 Things I Want to Do With You Someday,' describing the kinds activities, travel, adventures, experiences and shared possibilities that would simultaneously nurture your intimacy and fulfill your bucket lists," she says.
For bookworms:
Start a Private Book Club
...just for the two of you. "Buy (or borrow from the library) two copies of any book you both want…and read them simultaneously so that you can share your experience and learnings in tandem," says Lalla.
Maybe kick things off with a book that can further strengthen your relationship. Lalla recommends Gary Champan's The 5 Love Languages.
For foodies:
Stir Up Something New in the Kitchen
Download a wild recipe online and, together, cook up your own romantic dinner at home. The key here is to experiment with a brand new recipe that may even be a bit challenging.
"Learning something new together is proven to send dopamine levels soaring," says Kriger. "Lasting couples enjoy trying new things together and know that fresh activities…keep things fresh!"
And don't forget the vino. There are plenty of bottles for $10 or less at your local wine shop. Also, Trader Joe's Two-buck Chuck is totally classy in my book.
Farnoosh Torabi is a contributing editor at Money Magazine and the author of the best selling new book When She Makes More: 10 Rules for Breadwinning Women. Her new podcast So Money features intimate interviews with leading entrepreneurs, authors and influencers. Visit SoMoneyPodcast.com to listen to the show's inaugural interviews with Tony Robbins, James Altucher and Jean Chatzky.
More from Money.com: