A Month After the Death of Phone Upgrades, They're Suddenly Back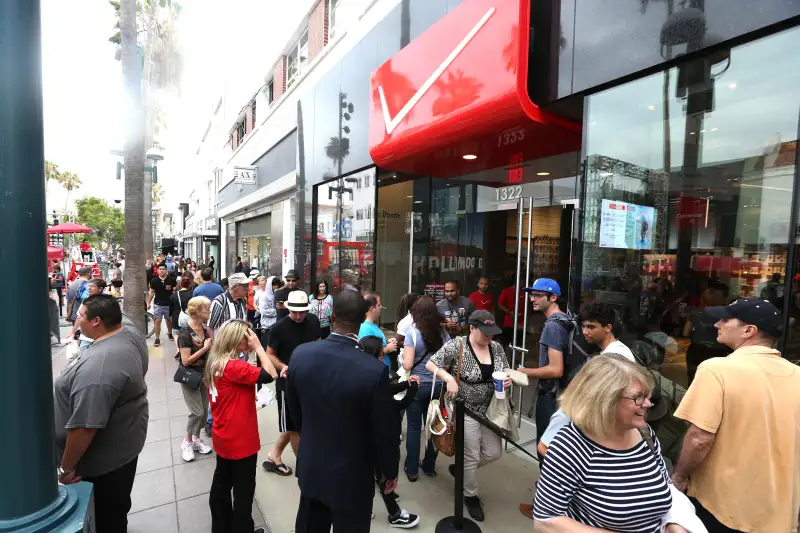 Casey Rodgers—Invision for Verizon Wireless
Last month, "free upgrades" were dead, swept into the dustbin of gadget history along with the two-year service contract. Without the ability to lock in customers, phone companies couldn't justify subsidizing such a large portion of a phone's cost.
But the extremely fickle wireless industry appears to have pulled a full 180, as the fierce competition for customers has brought back device subsidies. The carrier wars are in full swing and phone subsidies continue to be a formidable weapon.
This week T-Mobile announced a device leasing option that allowed people trading in older phones to get an iPhone 6s for as little as $5 per month. Sprint fired back with $1 per month leasing plan for the new device, which includes a yearly upgrade when the new model comes out.
Now, Verizon has released its own way to keep users on the newest devices, allowing customers who have paid off at least half the cost of their phone to upgrade to the newest device when it comes out. A new iPhone typically comes out every year, and a typical Verizon financing plan is two years.
Considering an iPhone 6 16 GB model has a trade-in value of up to about $350, Verizon is willing to subsidize a significant part of the cost of a new phone—around $300, since a new iPhone starts at $649. This isn't quite the $450 "on contract" discount, but it's competitive, and arguably a legit reason for customers not to hop from carrier to carrier.
However, carrier hopping isn't something Verizon seems so worried about. Despite jumping into fray of carriers warring over who can provide consumers with the cheapest iPhone 6s, America's largest carrier is touting its network quality and coverage more than its device access.
READ NEXT: The Best Cellphone Plans of 2015 and Here's How to Figure Out How Much Cellphone Data You Need