Verizon Is Kicking Out Customers Who Use Too Much Data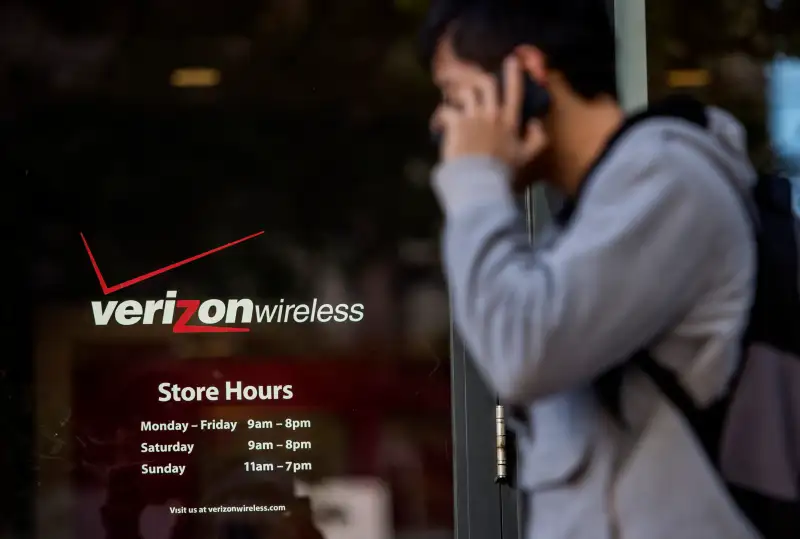 Bloomberg—Bloomberg via Getty Images
Apparently, Verizon Wireless believes there's a limit to its "unlimited" data plans.
The company confirmed this week that by mid-February some of its customers with unlimited data plans will be forced to accept capped plans or see their service cut off entirely. Why? Because these customers were using too much data, from Verizon's perspective.
Verizon recently began notifying affected customers—those with unlimited data plans who use more than 200GB a month—that they'll have to swap plans no later than February 16. If they don't switch by then, their service will be disconnected. Note that Verizon isn't canceling the plans for all unlimited data customers; it's only cracking down on customers who actually make the most of the unlimited aspect of the plans. If you have an unlimited plan but don't use that much data each month, Verizon is more than happy to keep taking your money.
Right now, Verizon's unlimited data plans cost the average customer about $50 per month. But if any of the affected unlimited plan customers hopes to keep on being a heavy data user in the future, there will be a tremendous price increase: Verizon plans that include 100GB of data cost a whopping $450 per month.
Verizon's justification for the change is that the small subset of 200GB-per-month users is supposedly causing worse service for other customers. "If they're using that much data, they're taking up a lot of capacity on the cell tower, so other people who are trying to use the service within proximity of that cell tower may or may not be able to use that service," Verizon spokesperson Kelly Crummey told the Los Angeles Times.
Many telecom industry observers are skeptical, to put it mildly, that heavy data users affect the service of other customers. They view moves like the new one from Verizon, as well as home Internet data caps instituted around the country by Comcast and AT&T, as simple money grabs.
For what it's worth, the truth is that many wireless phone users don't really need unlimited data and would save money each by opting for a capped plan. But if you do prefer an unlimited plan—or just if you're looking to trim your monthly cell phone bill—check out our Best Cell Phone Plans roundup. It's full of affordable, sensible options for families and individuals, and yes, some of the best plans come with unlimited data.