Comcast's New Data Caps Are Drawing an Astonishing Amount of Hate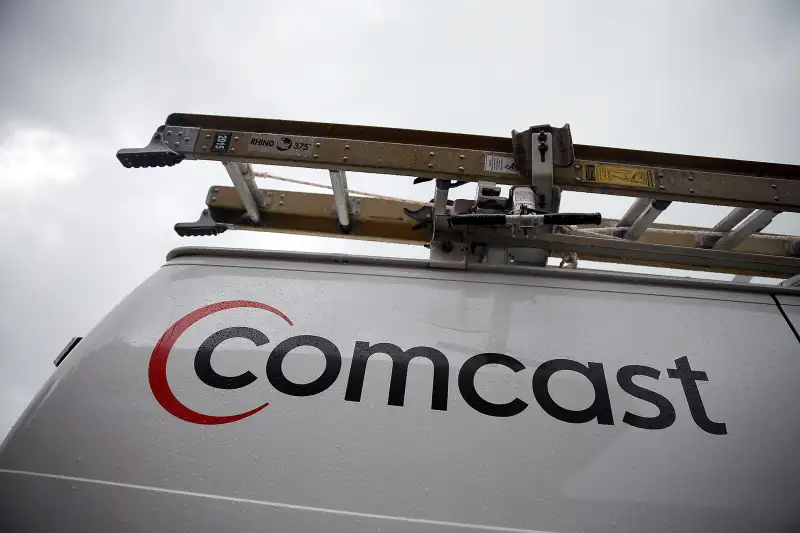 For months, Comcast has stuck to its guns by trying to maintain the idea that its data cap plans aren't data caps, and that they're fair because very few customers wind up paying extra money. As for the subscribers who do get hit with extra fees for going over their allotted monthly data threshold—remember, not a cap!—well, the idea is that the extra charges are fair because those folks are such heavy users.
Based on the number of complaints aired to the FCC about Comcast's new internet pricing scheme, however, it's clear that consumers feel the new plans are anything but fair. The website Cut Cable Today just reported that it filed a FOIA (Freedom of Information Act) request and found out that the FCC has received more than 13,000 complaints about Comcast's practice of charging customers extra if they go above a certain monthly data allotment.
Bearing in mind that this new kind of Comcast Internet pricing is only being testing in select markets, and that it hasn't been around long in any of the markets, the sheer volume of complaints is staggering.
Cut Cable Today, which has an obvious and unabashedly anti-Comcast stance, minces no words in what it found in the FOIA request. "The documents the government provided demonstrate than an angry citizenry feels pushed beyond the limits by the worst corporation in America," the post stated. "Due to the time it would take to process all 13,000+ of these complaints, we weren't able to get our hands on all of these complaints, but we did obtain just under 2,000 of them."
Many of the complaints question how Comcast adds up customers' data usage, which is generally limited to 300GB without an extra fee. One individual reported that while Comcast tallied up his usage to 271GB in one month, a separate service found that his usage totaled only 147GB during the same time period. Another complained that the streaming involved in a single video game somehow ate up 40GB all by itself. Still others griped about going over their monthly data allotments every month, despite having busy work schedules and rarely ever using at-home Internet.
In light of the above, it would seem that Comcast's assertion that only 5% to 10% of subscribers would actually go over the monthly limit could drastically underestimate the situation. Therefore, the extra charges for going over the threshold could hit many more customers than Comcast would have us all believe.
"The government needs to do something to stop this practice of capping," one letter to the FCC regarding Comcast stated. "PLEASE do something. We have no one to protect us!"
MORE: Why Comcast Keeps Insisting Its Data Caps Aren't Caps—and That They're Fair
If Comcast Did This One Thing, So Much Customer Hate Would Vanish