Volkswagen Is Returning Awards for Its Scandal-Ridden Diesel Cars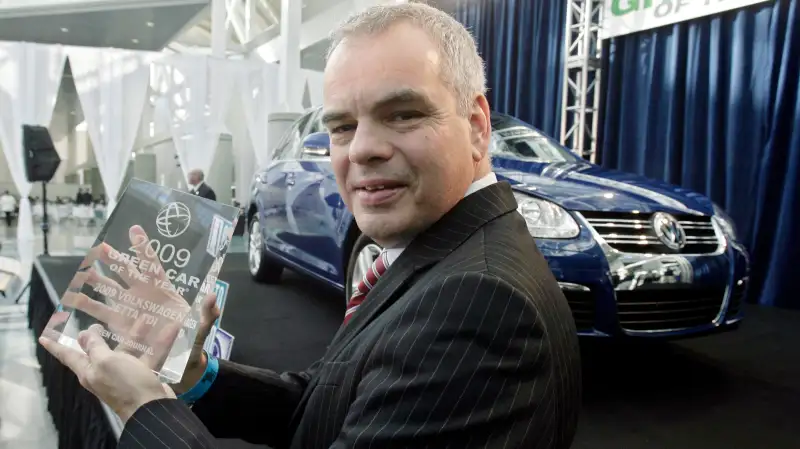 After being stripped of seven Tour de France victories and getting banned for life by the International Cycling Union, Lance Armstrong sent out a defiant Tweet in 2012 -- a photo of himself "just layin' around" on a couch with a handful of yellow Tour jerseys lining the walls.
Volkswagen is handling its scandal, in which the automaker was caught rigging certain diesel cars to pass emissions tests, a little differently. This week, the company returned three Cars.com awards: the 2012 and 2015 "Eco-Friendly Car" awards for the Passat TDI, and a "Best Bet Award" for the Jetta TDI. "In light of the recent action by EPA concerning our 2.0L TDI vehicles and associated allegations, out of respect for you and your highly influential website, we feel it best at this time to return [the awards]," Volkswagen CEO Michael Horn said in a message posted on Cars.com. (Interestingly, he's still referring to his company's conduct as mere "allegations.")
Cars.com had praised the Passat's superlative driving experience over what the website thought were its similarly efficient hybrid counterparts. This driving experience isn't the same in "emissions test mode," however. According to a test by TFLCar.com, peak power isn't much different in "normal test mode" vs. "emissions test mode," but the power curve is much weaker, losing a fat 10.5% of torque near 2,700 rpm.
The Cars.com awards aren't the only ones that no longer belong to VW. The automaker sent back the "Outstanding Environmentally Friendly Award" the Jetta TDI received in 2009 from the Rocky Mountain Automotive Press, and pledged to earn them for real in the future. A string of Ward's Best Engine awards, given in 2009, 2010, and 2011 by Ward's Auto for the 2.0 TDI diesel engine, have likewise been returned.
Two weeks ago, two awards given to Volkswagen by Green Car Journal were rescinded, the first time such an award has been withdrawn. It looks like none of these awards will be retroactively given to another car, so like the Tour de France from 1999-2005, the record book will likely remain blank.