This Company Will Give You $500 If You Have a Baby Today. Wait, What?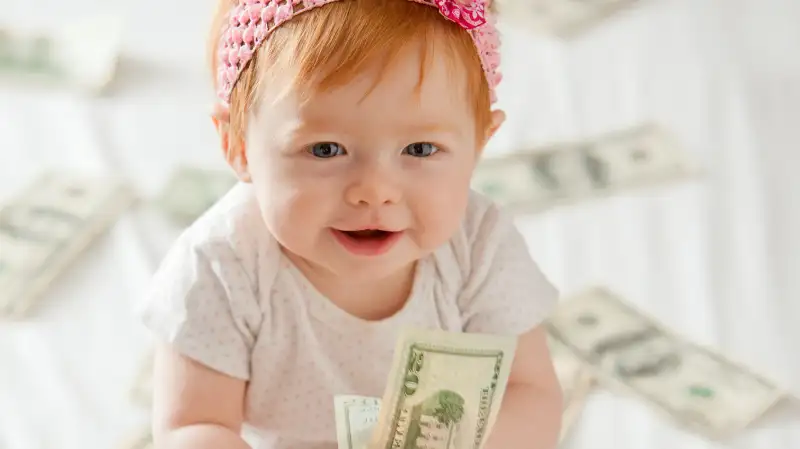 Mike Kemp—Getty Images
Lucky for you if you're in labor right now.
A company called Voya Financial has announced that it will give every baby born today—Monday, Oct. 20, 2014—500 bucks.
The promotion, timed to coincide with National Save for Retirement Week, is part of a marketing campaign to alert the public that the business that once was the U.S. division of ING is now a separate public company with a new name.
Get out the castor oil and order in Indian if you've already hit 40 weeks, because the offer is only available to those who exit the womb before midnight tonight—though soon-to-be-sleep-deprived new parents have until December 19 to register a child.
Voya estimates that it may have to kick in as much as $5 million, since there are about 10,000 babies born every day in the U.S.
While the company has promised that families will not have to sit through a marketing pitch to get the money, and that the baby's information would be kept private, this special delivery still comes with a catch.
The money is automatically invested into Voya's Global Target Payment Fund, which according to Morningstar has above-average costs and below-average performance.
Regarding the fees, Voya's Chief Marketing Officer Ann Glover says that the funds Morningstar uses as comparison are not apples to apples. In any case, Glover says families are free to sell out of the fund if they so choose. "Of course, we would hope people would hold on to the investment," she adds.
But hey, money is money, so if you're due, you may as well take what you're due.
And for those mamas and papas whose progenies aren't quite ready to make their debuts? While you won't get money from Voya, you may have other opportunities to get big bucks for your little one.
Start by checking in with your employer to see whether the company helps with college savings. A growing number do. Unum, for example, offers its workers with newborns $500 towards a college savings account.(Our Money 101 can help you find the best 529 college savings plan.)
Also, in several communities around the country, charitable or government programs seed savings accounts for kids. For example, residents of northern St. Louis County in Missouri can get $500 through the 24:1 Promise Accounts. Babies born in Connecticut get $100, plus $150 in matching funds by age four, thanks to the CHET Baby Scholars program.
"This is gaining significant momentum nationwide," says Colleen Quint, who heads one of the nation's most generous free savings program, the Harold Alfond College Challenge. Started by the founder of Dexter Shoes, the charity gives every resident newborn in Maine a $500 college savings account.
In fact, Mainers can get the most free money for their children according to a survey of such programs by the Corporate for Enterprise Development, which has gathered details on at least 29 free childrens' savings programs.
Besides the $500 college savings account, a state agency will match 50¢ for every $1 parents contribute each year up to $100 a year and $1,000 over a child's lifetime. So Mainers can, in theory at least, get up to $1,500 in free college savings money on top of any additional freebies they can get from companies.
That should be more than enough to buy a chemistry textbook in 2032.