The Real Reason You're Not Shopping at Walmart
Money is not a client of any investment adviser featured on this page. The information provided on this page is for educational purposes only and is not intended as investment advice. Money does not offer advisory services.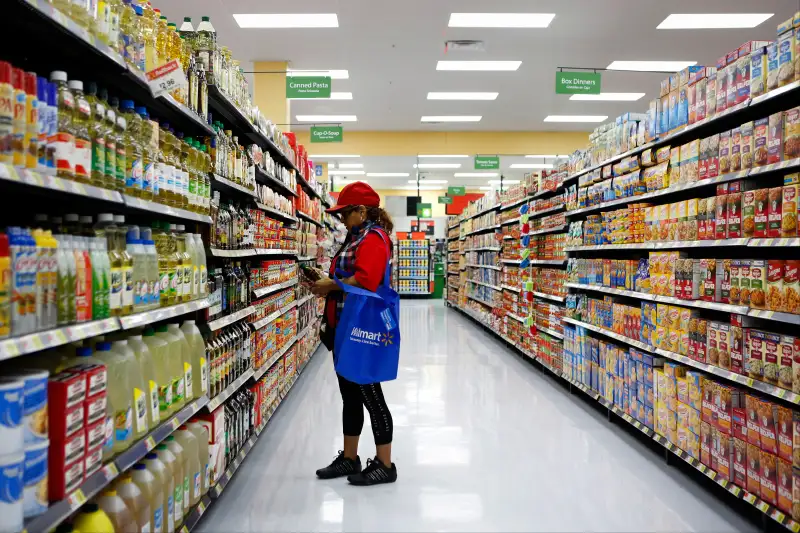 Patrick T. Fallon—Bloomberg via Getty Images
The summer has not been kind to some of America's largest retailers.
Traffic at Wal-Mart's U.S. locations, for instance, was down, while sales at stores that had been open for at least a year failed to grow. Macy's lowered its full-year sales growth projection, and sales at Kohl's dropped 1.3% in the last three months. Nordstrom's earnings per share were basically flat.
If you're noticing a trend, that's because there is one: Merchants are struggling.
The Commerce Department recently announced that retail sales decelerated in July for the fourth consecutive month, despite the fact that more workers are finding jobs, and the unemployment rate is hovering around 6%. So what's going on?
Well, one potential answer is that you, the consumer, just don't have that money to spend. Yes, employers have added more than 200,000 workers a month to their payrolls since February. And yes, the unemployment rate has dropped to 6.2%—about the same as in September 2008. But workers really haven't seen the benefits of job growth in their bottom lines.
For instance, take a look at real disposable income for U.S. workers. The year-over-year change in disposable income is only 3.9%, below pre-recession levels. "While stronger job growth has played a role in sustaining consumer spending, the slower income growth has served to keep a lid on real spending activity over the past several quarters," per a recent Wells Fargo Securities economic report.
Another way to gauge the plight of workers is a metric called the Employment Cost Index (ECI), which is published by the Bureau of Labor Statistics. The ECI measures what it costs businesses to actually employ their workers—so, wages, salaries and fringe benefits like medical care. Before the Great Recession struck in 2007, the ECI gained nearly 3.5% over the prior 12 months. Since the economic recovery, however, employee costs have not risen above 2%.
Rising wages are a lagging indicator; people only see raises after the jobs picture improves. Which is happening now. Fewer people are filing unemployment claims, and the number of job openings continues to nudge higher. (And traditionally, job openings have an inverse relationship with wage gains.)
So, hopefully, sometime soon demand will pick up, businesses will start giving their workers substantial raises, and those workers will go out and spend their newfound dollars. (After all, my spending is your income.)
What's good for the economy is sometimes what's good for Wal-Mart.