New Wall Street Journal College Rankings Rate Stanford No. 1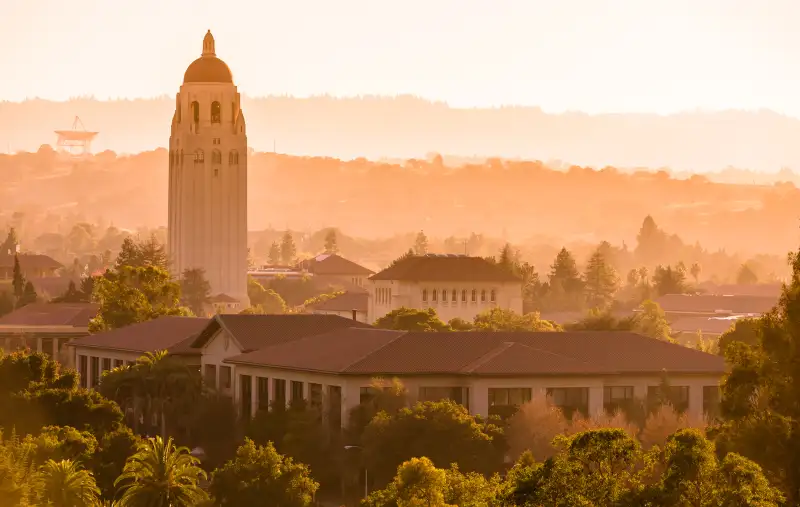 David Madison—Getty Images
There's a new college ranking in town, but the top-scoring college is anything but new: Stanford University was ranked No. 1 in the inaugural Wall Street Journal/Times Higher Education college rankings published today.
Stanford was also Money's top-ranked college last year, Forbes's No. 1 college in 2016, and is a perennially top-ranked college, alongside Princeton and Harvard.
Along with Money and Forbes, the Wall Street Journal joins Washington Monthly, The Economist, Princeton Review, and, perhaps the most well-known, U.S. News & World Report in producing an annual best colleges rankings. The Journal paired up with London's Times Higher Education, which has long produced a World's Best Colleges ranking, including a 2016 version that was released last week.
Each of the U.S.-focused rankings uses some common data to judge schools, such as graduation rates. But there are some important differences in the methodologies, including data used and how they're weighted. Money's rankings are unique, in part, because they focus on both affordability and outcomes, measuring cost of attendance, alumni salaries, and average student debt loads. Washington Monthly looks at affordability, too, and it's unique in that it weighs social mobility and service to the country.
One of the most interesting parts of the Wall Street Journal rankings is a 10,000-student survey that asks students about career preparation and whether they think the school was worth the cost. Overall, the Journal's methodology focuses most heavily on outcomes, looking at salaries of graduates and debt repayment rates, as well school reputation, research impact, and how much a college spends to educate each student.
That appears to heavily favor private universities. Twenty-seven of the top 30 universities are private schools, with the University of Michigan, University of California-Los Angeles, and University of North Carolina-Chapel Hill ranking 24, 26, and 30, respectively.
Here's how Money's rankings compare with the Wall Street Journal's, including a chart showing the top 10 schools on both lists. And here's how our 2016 top colleges compare with lists compiled by U.S. News, Washington Monthly, and Princeton Review.