America's Most Popular Supermarket Is Also Its Least Loved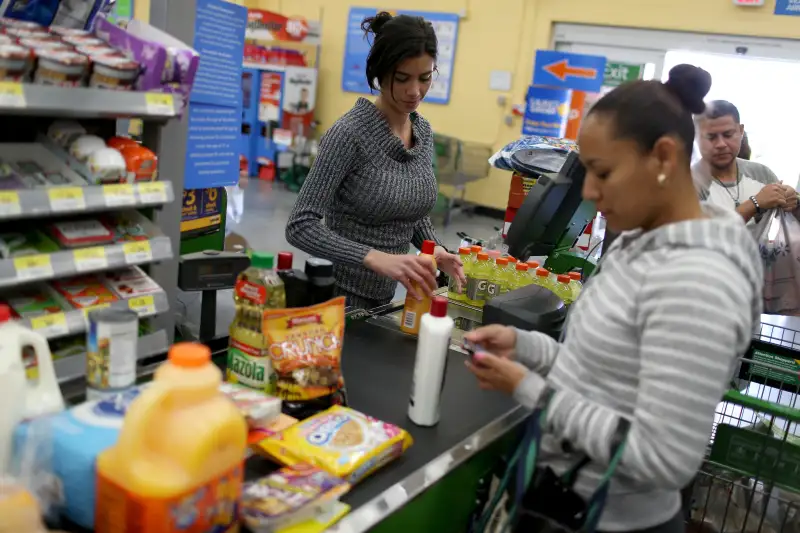 More Americans buy their groceries at Walmart than anywhere else. It currently captures about 25% of the grocery market in the U.S., up from around 7% in 2002.
In other words, in a relatively short period of time, Walmart has transformed from an all-purpose retailer that happened to sell groceries into the country's most popular destination for grocery shopping by far.
And yet, America's "favorite" supermarket—at least in terms of where we spend the most money—also appears to offer the worst grocery shopping experience. The May 2015 issue of Consumer Reports features ratings and reviews of the nation's leading grocery stores, and Walmart was at the absolute bottom of the heap.
The news shouldn't come as a surprise. CR noted that Walmart has been among the lowest-rated grocers over the past decade; it was dead last in consumer ratings last year among a total of 55 supermarket brands. "This year," the CR article stated, "the nation's largest grocer—the primary shopping destination for 10 percent of those surveyed—earned low marks in every category other than price."
That last word basically explains all you need to know about why people keep shopping for groceries at Walmart even though the quality and customer service are far superior at Wegmans, Publix, and Whole Foods—all of which are among the highest-rated supermarkets in the study. For a large portion of shoppers, price simply trumps all when it comes to groceries.
A Motley Fool post hit the nail on the head by pointing out that most shoppers "either take one approach to buying their groceries or another. Either they're willing to pay a premium for high quality at a Publix or Whole Foods Market, or they're looking for value and would prefer to shop at a Walmart."
A sizable percentage of shoppers will cope with Walmart's empty shelves, low-ranking produce variety and freshness, and overall dissatisfaction so long as the tradeoff is a cheaper grocery bill.
Still, it's worth noting that the CR study that puts Walmart dead last among supermarkets is not the result of a random poll. Instead, it's based on input from CR subscribers, who presumably pay more attention to what they buy than the average shopper. They're probably more value-driven and wealthier too. (We've reached out to CR to verify this information and are waiting to hear back.) As mentioned above, only 10% of CR subscribers say they do most of their grocery shopping at Walmart, whereas 25% of overall grocery sales take place at the store. So the study is not necessarily representative of American consumer behavior, and it could very well be that regular Walmart grocery shoppers are happier with their experience—or simply care less—than the participants in the CR survey.
Another explanation for why Walmart grocery sales are so high while shopper satisfaction is in the basement just comes down to the fact that no matter where you live, there's probably a Walmart nearby. As a National Retail Federation study noted, "With the exception of Walmart, no grocery chain is truly a national presence, though Whole Foods Market, Trader Joe's and Aldi seem to be pointed in that direction."