Walmart's Robotic Shopping Carts Will Help You Buy Even More Stuff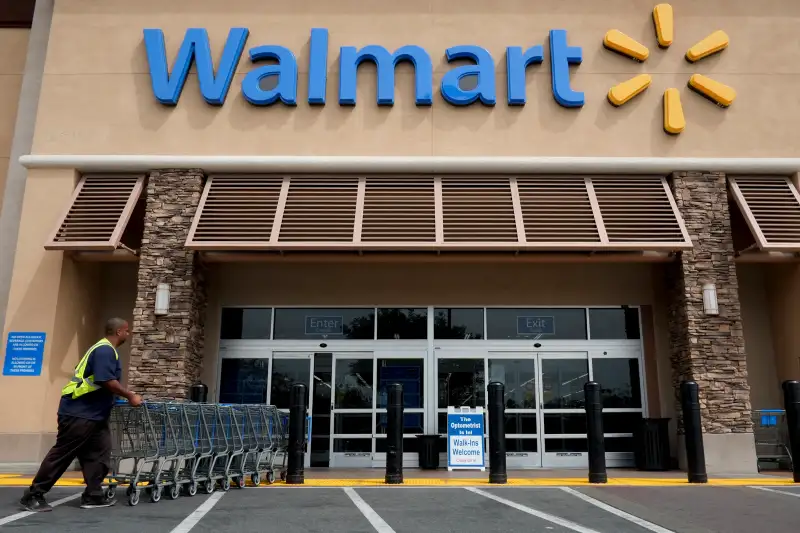 Walmart shoppers may soon be able to hail a self-driving shopping cart much like they'd hail a taxi with their smartphone.
The mega-retailer has filed a patent for a cart that has a motor and video cameras, describing a cart that will drive itself to customers and even help them track down items in the store.
CNN Money reports that the patent filing also says the system will be able to identify unattended carts in the parking lot and return them to a docking station, potentially saving you the headache of hunting down a prime parking spot only to find that some careless shopper left their cart in the middle of it. (Or if you're more of a glass half-empty person, this further demonstrates all the ways robots will take our jobs—by eliminating the need for an employee to collect carts in the parking lot.)
Walmart's confirms what onlookers have suspected since June, when Five Elements Robotics announced at the Bloomberg Technology Conference that it was working with Walmart to design robotic shopping carts that would help shoppers find items on their list and automatically drive through the store and parking lot. Bloomberg reported described it as an opportunity for "brick-and-mortar stores look for innovative ways to match the convenience of Amazon.com Inc."
Walmart hasn't commented on its robotic scheme, but this isn't the only way the retailer is experimenting with technology. The company has implemented technology for customers inside stores to scan and purchase items on their mobile phone to avoid the check out line. Last year, Walmart also announced it wanted to use drones for delivery and warehouse operations, in much the same way as has started using robots and drones.