Warren Buffett Just Released His First Tax Return — and It's Amazing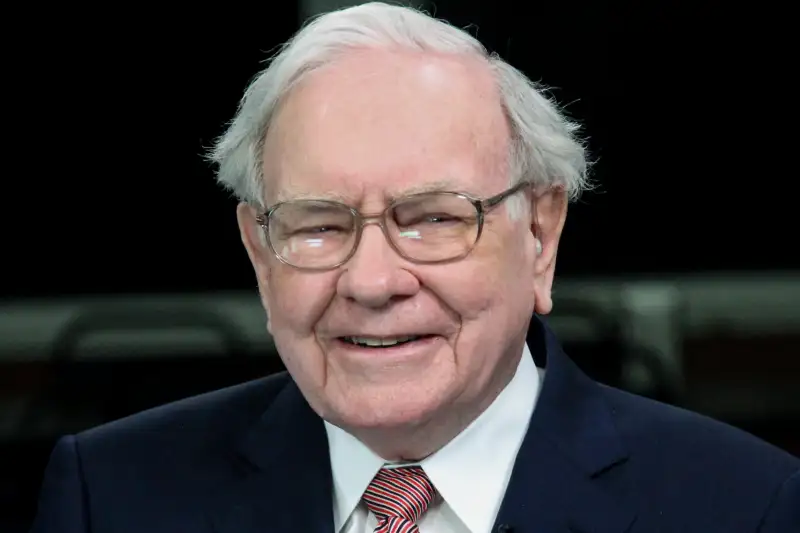 CNBC—NBCU Photo Bank via Getty Images
Last fall, after Donald Trump accused Warren Buffett of taking a "massive deduction" on his taxes during a presidential debate, Buffett responded by issuing a press release saying he had never used the deduction Trump referred to. Buffett also noted he had copies of all 72 of his tax returns to prove it.
This week, we got a glimpse into Buffett's first-ever tax and earnings statement, from 1944. And it shows he was making bank even as a teenager.
The two-page return, provided to PBS News Hour, shows Buffett, then 14, earned a total of $592.50, including $364 from his job as a paperboy and $228 in interest and dividends. (Buffett reportedly started investing little by little starting at the age of 11, which explains the significant interest and dividends accrued as a teenager.)
The $592.50 he earned in 1944 is the equivalent of $8,221.18 in 2017 dollars. Today, Buffett's net worth is estimated at $75 billion, making him the fourth richest person in the world.
Buffett paid $7 in taxes in 1944, equivalent to approximately $98 today.
Warren Buffet's 1944 tax return by PBS NewsHour on Scribd
Unlike Buffett, Donald Trump has never released any of his tax returns, though he has promised many times over that he would make them public. Another big difference between the two wealthy men is that whereas Buffett's fortune was self-made, Trump inherited millions as a young man from his real estate tycoon father.
Buffett told PBS that his childhood paper routes included the homes of six senators and one Supreme Court justice. He worked for both the Washington Post and the now defunct Washington Times-Herald, delivering both morning and afternoon editions.
In addition to earning good money as a kid, Buffett showed a keen understanding of how taxes work from an early age. In his paperwork from 1944, Buffett noted two business expenses, which he deducted in order to lower his tax bill: a $10 watch repair, and miscellaneous bicycle costs of $35.