Warren Buffett Says the Key to Investing Is Capitalizing on 'People Doing Dumb Things'
Money is not a client of any investment adviser featured on this page. The information provided on this page is for educational purposes only and is not intended as investment advice. Money does not offer advisory services.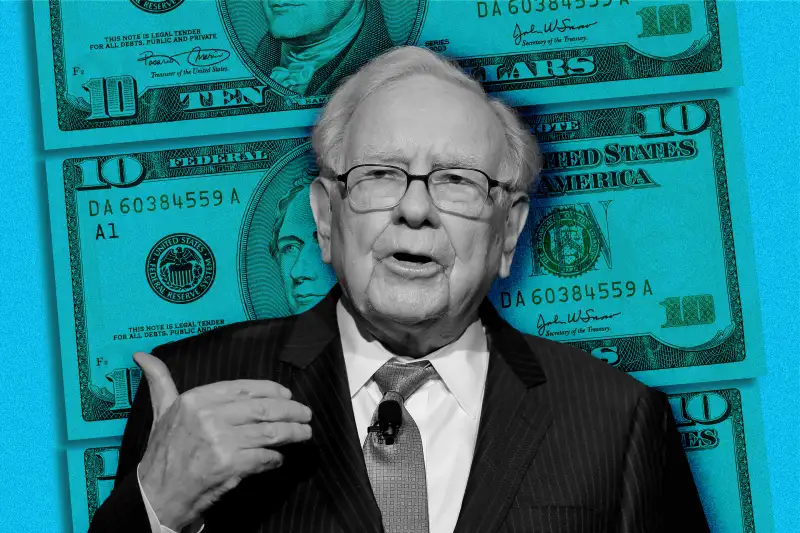 Eddie Lee / Money; Getty images
Warren Buffett says there will always be opportunity in value investing — all it takes is capitalizing on "other people doing dumb things."
The 92-year-old Berkshire Hathaway CEO thinks the investing strategy that made him rich isn't going out of fashion — but folks may have to look in different places today to find underpriced companies, he said on Saturday at an annual shareholders meeting in Omaha, Nebraska.
Responding to an audience question about the market impacts of disruptive technological innovation, Buffett argued that change doesn't necessarily reduce value investing opportunities, which involve searching for stocks or businesses that are available at bargain prices.
"New things coming along don't take away the opportunities. What gives you opportunities is other people doing dumb things," Buffett said. "The 58 years we've been running Berkshire, I would say there's been a great increase in the number of people doing dumb things."
Buffett is one of the most renowned value investors. His holding company, Berkshire Hathaway, owns businesses in areas like railroads, energy and insurance, with major stakes in Apple, Bank of America and others.
On the other hand
The company's vice chairman, Charlie Munger, 99, appeared to be more pessimistic about opportunities left for value investors in 2023. In contrast to Buffett's comments about dumb people doing dumb things, Munger said he sees a landscape in which "there is so much money now in the hands of so many smart people all trying to outsmart one another."
Value investors should temper their expectations because the opportunity isn't what it used to be: There's more competition to invest in good companies, he said.
Munger noted that Berkshire Hathaway is making less money than it once did. But Buffett countered, arguing that has to do with its larger size today. He said it's harder to find great value opportunities when working at such a scale and managing hundreds of billions of dollars.
A sign that he still believes in the value approach? "I would love to be born today and go out with not too much money, and hopefully turn it into a lot of money," Buffett said.
More from Money:
7 Best Online Trading Platforms of 2023
Stock Market Outlook: After Fed's Rate Hike, Investors Eye Inflation and Regional Banks
Regional Bank Stocks Are in Turmoil. Is It a Buying Opportunity for Investors?