This Is the Only Part of Warren Buffett's Pay That Changed in the Past 7 Years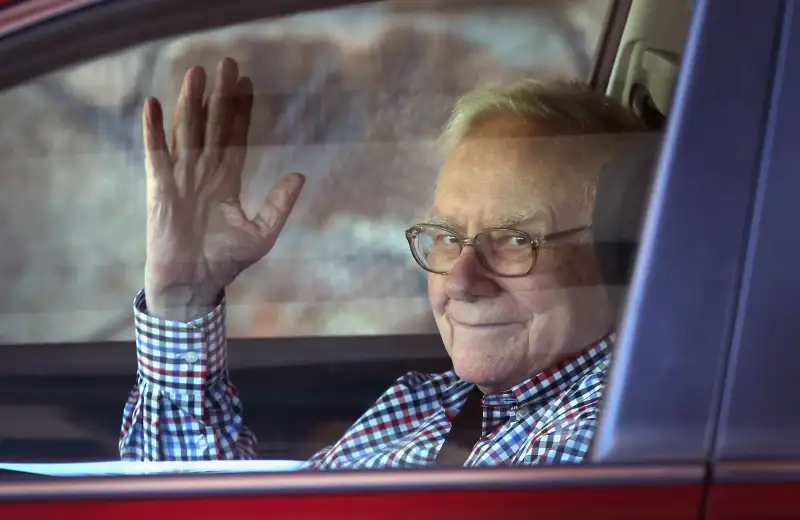 Being a billionaire is usually pretty great — but it can also come with a huge target on your back.
Which explains why Warren Buffett's compensation has fluctuated over the years, including a 5 percent jump in 2016. For decades, Buffett has received a flat $100,000 in annual salary. But in a filing posted last week, Berkshire Hathaway said it spent $387,881 on security services protecting its chairman and CEO, up from $370,244 in 2015 and $364,011 in 2014.
In its filing, Berkshire highlights the fact that it itemized these services, unlike "many large companies [that] maintain security departments that provide costly services to top executives but for which no itemization is provided in their proxy statements."
According to Quartz, Berkshire first began tallying these costs in 2008. The website speculates that an attempted break-in at his home in Omaha the year before may have prompted the move. In 2009, Buffett's security costs soared to over $400,000.
In fact, these costs are relatively modest compared with what other major companies spend protecting their CEOs. In 2015, Facebook spent more than $4 million protecting Mark Zuckerberg. In 2013, according to a Fortune report, Amazon and Oracle spent more than $1 million protecting their respective CEOs, while Disney spent more than half a million on security services for CEO Bob Iger.
These costs are ultimately highly variable: Fortune 100 companies spent a median of $28,618 on CEO security perks in 2013, down from $58,600 the year before.