WATCH: Clinton & Trump Talk Health Care and Taxes at the 2nd Presidential Debate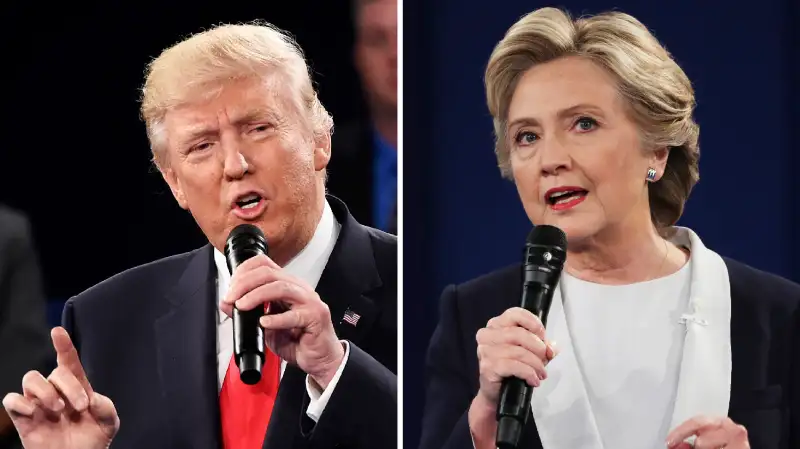 At the second 2016 presidential debate, held Sunday night at Washington University in St. Louis, Republican candidate Donald Trump and Democratic candidate Hillary Clinton sparred over health care, taxes, jobs, and the economy.
Both candidates agreed that the Affordable Care Act, or Obamacare, has problems that need to be remedied. Clinton talked about how much Obamacare has helped Americans, and why it's so important to keep it going. Trump, who called Obamacare "a disaster," talked about how he would get rid of it altogether.
Both candidates said they would boost taxes on wealthy investors who benefit from current tax policy. While Trump said that he would lower taxes on the middle class and Clinton would raise them, Clinton poked fun at the idea of Trump, who may not have paid federal income taxes over 20 years, talking about fixing the system.