Wayfair Is Having an Insane Sale Today With Savings up to 80% Off. Here Are the Best Deals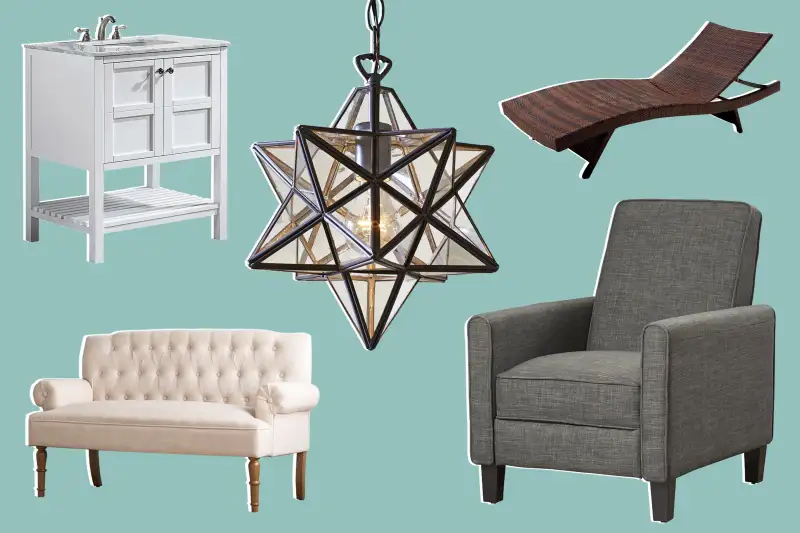 If you're looking to deck out your den or add some pop to your porch, drop what you're doing and head over to Wayfair.com right now. The site is having a huge one-day sale on Wednesday, April 25, dubbed as "Way Day," with what the company promises are "Black Friday-low" prices on everything from dressers to dining sets to desk chairs.
Way Day is super simple: There are deep discounts on furniture and home goods all over the site — no Wayfair coupon code needed. It's the online furniture retailer's answer to Amazon Prime Day, when once-in-a-blue-moon discounts are there for the taking.
The best furniture site is one that has something for everybody, whether your style skews farmhouse or French bistro, and Wayfair delivers with a wide variety of styles. Wayfair tends to have pretty good prices much of the time, occasionally with discounts of 60% or even 80% off list prices. On Way Day, shoppers can expect Wayfair deals that are an extra markdowns of 20%, 30%, and sometimes 60% off.
So right now is a good opportunity to step your decor game up a notch for a lot less than you'd probably pay normally. Another thing to appreciate about Wayfair: free shipping on all orders for Way Day purchases, no minimum purchase required.
Here are a few of the best Wayfair deals shoppers can score on Way Day.
With modern lines and subtly masculine upholstery in a neutral gray weave, this recliner is the total package. Best of all, this Don Draper for your den has been marked down from $192.99.
Here's a pendant with pizazz: Down from a regular price of $195, this multifaceted glass light in a surprisingly versatile Moravian star pattern will brighten up your entryway with a single 60-watt LED bulb.
With a regular price of $651 (but normally sold by Wayfair for $189.99), this is a stellar deal for a laid-back chaise in "wicker-inspired" woven resin that's just perfect for hanging out by the patio or pool.
Carrara Marble: Need we say more? The luxurious top on this chic vanity (regular price: $1,352!) elevates your morning routine, while its plentiful storage streamlines and gives you places to tuck away your toiletries. At just 30" wide, it delivers the cachet of those enormous his-and-hers vanities on the renovation shows even if you don't have a bathroom the size of a spa.
With a tufted back, rolled arms and graceful turned legs, this linen-upholstered settee would be a tasteful accent in a room with a traditional decorating scheme. Wayfair says the regular list price for this item is $1,299.99, and before Way Day the site had the item on sale for $225.99. It's an even better deal on Way Day, at $195.99, allowing you to get the heirloom look even if you don't have a rich uncle with a country estate.
Amazing Flash Sales
Wayfair is also rolling out some blink-and-you'll-miss-them flash sales for Way Day. From 9 a.m. until 3 p.m. ET, this Miami Beach-chic outdoor lounge set — including cushions! — is only $289.99, and this compact kitchen cart with a professional-looking stainless steel top, locking casters and a surprising amount of storage is on sale for $132.99. From 3 p.m. until 9 p.m. ET, you can score this dreamy multicolored 5'x8' area rug for $90.99, or this splendid sectional (it's reversible, so you're not locked into a single configuration) for $437.99.
We've included affiliate links into this article. Click here to learn what those are.