Wegmans Recalls Chicken Sold in 6 States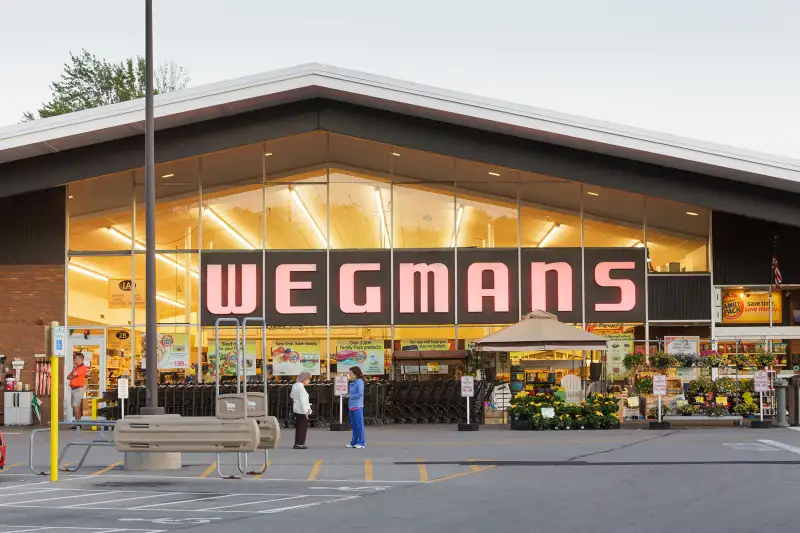 Supermarket chain Wegmans is recalling more than half a ton of chicken after federal inspectors discovered the products hadn't been inspected. The U.S. Department of Agriculture said roughly 1,125 pounds of chicken produced late last week and sold in stores in Maryland, Massachusetts, New Jersey, New York, Pennsylvania, and Virginia would be recalled.
"A federal inspector found during a review that Wegmans altered its production schedule and produced chicken products outside the approved hours of operation," the Associated Press reported.
Although it's not on the scale of a Walmart supplier's recent recall of nearly 90,000 pounds of beef patties because of possible wood contamination, the U.S.D.A. still classified the recall a Class I, which it defines as "a health hazard situation where there is a reasonable probability that the use of the product will cause serious, adverse health consequences or death." To date, it said it had no confirmed reports of any health issues related to the recalled chicken.
Wegmans said it will refund customers who bought the recalled chicken products, a full list of which is on its website here.