Wells Fargo CEO Will Testify Before Congress About Bank Scandal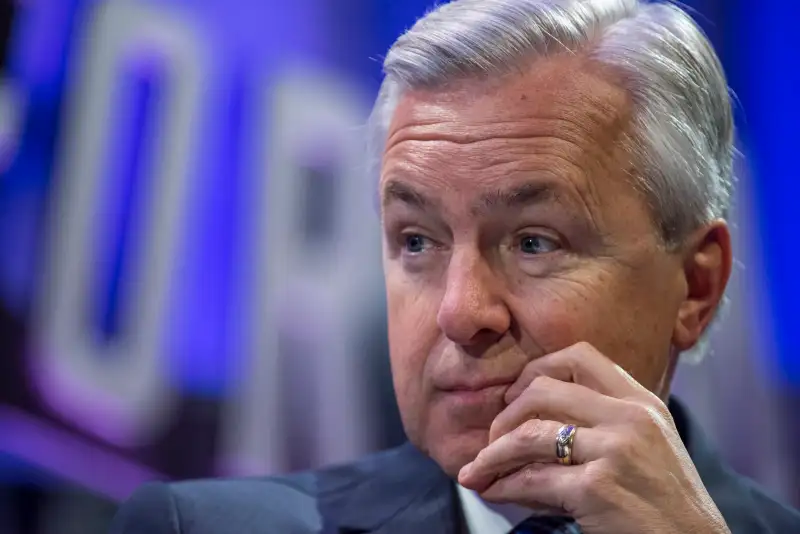 Bloomberg—Bloomberg via Getty Images
Wells Fargo is about to be subjected to additional scrutiny.
Company CEO John Stumpf will testify on Capitol Hill on Tuesday about the bank's sales practices -- and the degree, if any, to which he was involved in any illegal activity, the Wall Street Journal reported. His testimony comes in the wake of Wells Fargo's $185 million fine from the Consumer Financial Protection Bureau for secretly opening bank and credit card accounts for customers without their knowledge. Their actions apparently were an attempt to meet aggressive sales targets set by the bank.
Stumpf has said he's looking forward to the opportunity to "share Wells Fargo's story with the Senate." However, the hearing is likely to focus on Stumpf and other senior executives at the bank.
Read More: Lessons of the Wells Fargo Fake-Account Scandal
The bank has fired more than 5,000 employees and is getting rid of the employee sales goals that led to the scandal. But some Democratic senators have already written to Stumpf asking whether top executives at the bank will take a pay cut -- and it's likely they want to know if these officials were disciplined as well.
Sen. Elizabeth Warren (D-Mass.) is likely to question Stumpf over the bank's handling of the scandal, as she has already called for Strumpf to take responsibility for the bank's misconduct. "You should not be able to keep your job and keep raking millions of dollars in bonuses," she said last week.
Read More: Wells Fargo Won't Pay for Scamming Thousands. You Might
Another tough critic will likely be Sen. Sherrod Brown (D-OH). The Ohio senator favors breaking up big banks, sent a letter last week to the chairman urging a "thorough and comprehensive review" of Wells Fargo. Though the bank claims the incident wasn't indicative of larger problems with the bank's values, in his letter, Brown raised the question of how it was possible that "more than 5,000 employees could bilk customers over the course of five years."