What Is White Coffee and How Can You Make It at Home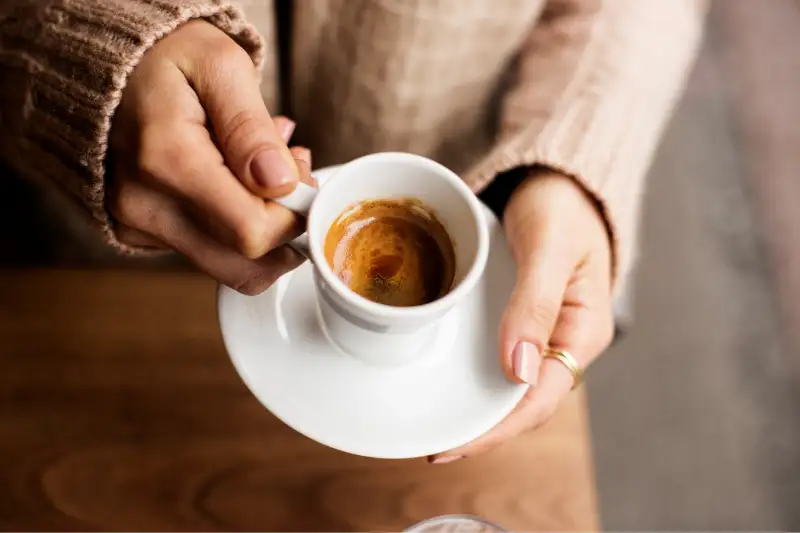 Coffee is one of the most popular beverages around the world, so it's no surprise that coffee shops are popping up on almost every corner. But what you may not know is that there's another type of coffee that's becoming increasingly popular among coffee lovers: white coffee.
In this post, we'll discuss what white coffee is and how you can make it at home. We'll also dive into its benefits and cover the different types of white coffee. So, if you've been looking for a new way to enjoy your favorite beverage, then this is the post for you.
What is white coffee?
White coffee is a type of coffee that's made with light-roasted beans. This type of coffee is often brewed with the intention of bringing out more of the coffee's aroma and flavor as opposed to its bitterness. It's a delicious option if you're looking to try something different or unfamiliar. Generally, this kind of coffee offers a milder, more floral taste than other varieties.
Health benefits of white coffee
While white coffee is an enjoyable way to enjoy a cup of joe, it has some added health benefits as well. For starters, light-roasted beans are thought to be higher in antioxidants, so they may offer some additional healthful properties. Plus, the mild flavor of white coffee can help reduce the need for adding additional cream or sugar, which can be beneficial for those looking to watch their calorie intake.
How to make white coffee at home
Making white coffee at home is surprisingly easy! There are two basic steps involved:
1. Choose your beans
Begin by purchasing light-roasted beans from your local grocery store or online. As always, look for high-quality beans and be sure to check the roast date before purchasing.
2. Grind and brew
Once you have your beans, grind them with a coffee maker with grinder built-in or a hand grinder if you don't have access to one. Now, you're ready to make your cup of white coffee by either using a drip machine or an espresso machine, whichever is your usual method.
Variations of white coffee
Several variations of white coffee can enhance your beverage further. Some popular choices include adding espresso shots or steamed milk for a latte-type drink or syrups or powders for extra flavor. You can also use honey instead of sugar for sweetness or experiment with mixing different roasts or beans together. Of course, feel free to put your own spin on white coffee and create a unique drink!
Conclusion
White coffee is a delicious and unique type of coffee that can be enjoyed both hot and cold. It offers a milder flavor and a creamy consistency that conventional coffee often lacks. So, if your regular cup of joe isn't quite cutting it for you anymore, or you just feel like trying something new, then be sure to check out white coffee and make a cup. Who knows, it may just become your new favorite!