When Does Cyber Monday Start? Here's What to Know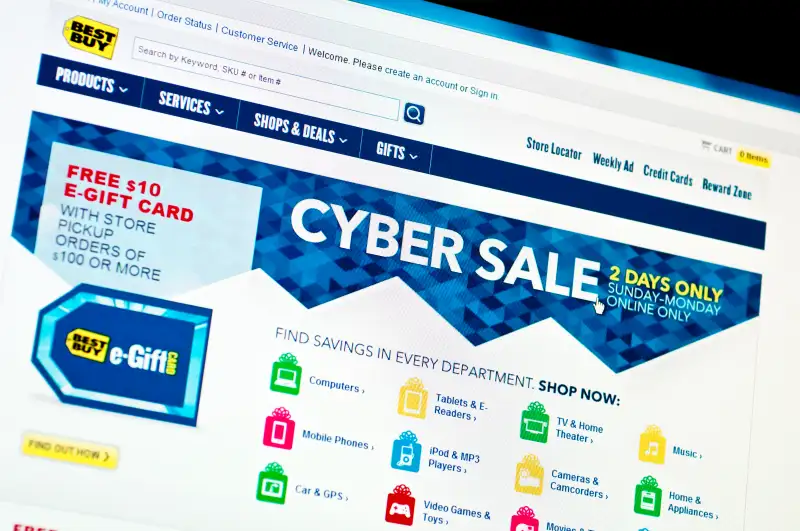 With the end of Black Friday comes the preparation for Cyber Monday.
Many retailers are already releasing their online deals for Cyber Monday 2017, which will mostly launch at or around midnight on Monday, Nov. 27. Some are starting sales even earlier than this date, however. Amazon is letting voice shoppers take advantage of Cyber Monday deals starting at 5 p.m. PT Sunday, Nov. 26, and Best Buy's Cyber Monday deals run from Sunday through Monday.
Cyber Monday in the UK
Cyber Monday isn't just a U.S. event. Many product sales are available around the world. Thanksgiving weekend sales have been growing in popularity, especially in the United Kingdom.
The Samsung Galaxy s8 is available on Cyber Monday in the UK from Tesco Mobile for £33.75 per month for 30 months, while the Apple iPhone X 64GB is available for £50 up front and £56 per month from mobiles.co.uk, according to the Telegraph.
The Evening Standard reported that UK consumers were expected to spend approximately £8 billion Thanksgiving weekend.
Cyber Week
Some stores are embracing even longer sales that extend beyond Cyber Monday. Target is offering 15% off site-wide for Cyber Monday, but the retailer will continue to hold online sales for Cyber Week — which lasts through through Dec. 2.
Kohl's is embracing Cyber Week by offering the same deals in physical stores as well. The store is also hoping Kohl's Cash promotions, which expire, will alleviate a slow in sales following Thanksgiving weekend, according to CNBC.