What the Treasury Secretary Actually Does (That Affects You)
Money is not a client of any investment adviser featured on this page. The information provided on this page is for educational purposes only and is not intended as investment advice. Money does not offer advisory services.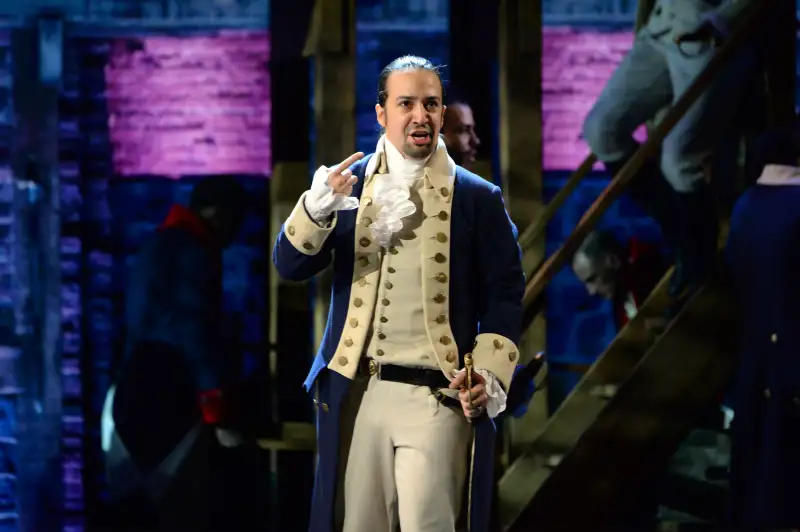 Kevin Mazur—Getty Images/Tony Awards Productions
After several weeks of speculation, President-elect Donald Trump on Wednesday officially selected former Goldman Sachs Group partner Steven Mnuchin to serve as his Treasury secretary.
"Steve Mnuchin is a world-class financier, banker and businessman, and has played a key role in developing our plan to build a dynamic, booming economy that will create millions of jobs," Trump said a statement. "His expertise and pro-growth ideas make him the ideal candidate to serve as Secretary of the Treasury."
Mnuchin, who served as Trump's national finance chairman during the presidential campaign, left Goldman after 17 years in 2002 to start his own hedge fund. He also served as chair for OneWest bank, which was sold to CIT in 2015, and has had a stint as a Hollywood producer, funding hits like the "X-Men" movies and "Avatar."
In accepting the role, Mnuchin said he understands what needs to be done to fix the economy. "I look forward to helping President-elect Trump implement a bold economic agenda that creates good-paying jobs and defends the American worker," he added.
If the rumor mill is to be believed, Mnuchin, 53, beat out several high-profile contenders -- including J.P. Morgan Chase CEO Jamie Dimon, House Financial Services Chairman Jeb Hensarling (R-Texas) and Blackstone senior executive Jonathan Gray. So his appointment begs the question: What does the Treasury secretary actually do?
Thanks to the hit Broadway show Hamilton, you may know more than you think you do about this role. Generally, Treasury's chief is responsible for acting as economic advisor to the president, counseling on both international and domestic issues around financial policy.
What the Secretary Doesn't Do
Many other important functions fall under the jurisdiction of the Treasury Secretary -- including public debt, taxes, and currency. But he -- to date, it's always been a man -- has less control than you'd expect over these functions.
For example, the Treasury secretary technically oversees the Internal Revenue Service and collects taxes, but doesn't specifically set policy -- so don't expect Trump's pick to act by fiat to impose, say, a change in the number of tax brackets. (The incoming, GOP-controlled Congress will need to do that.)
The Treasury Secretary is also heavily involved in the printing and manufacturing of currency -- this is the guy whose signature appear on all U.S. paper currency for the duration of his tenure -- but he doesn't control the monetary supply. That responsibility belongs to the Federal Reserve.
Key Roles: Advisor and Spokesman
Now that's not to say that the role is ceremonial. In the past, Treasury secretaries have wielded quite a bit of authority. For example, Larry Summers oversaw the repeal of Glass-Steagall act while acting as Treasury secretary for President Bill Clinton.
While serving under President George W. Bush, Hank Paulson oversaw the implementation of the Bush tax rebates and was put in charge of the government's coordinated response to the financial crisis in 2008.
And the current Treasury secretary, Jack Lew, was a key spokesman for the administration during its battles with Congress over changes to the debt limit -- which determines the total borrowing power of the United States. Lew also took a lead role in the Financial Stability Oversight Council, a panel consisting of all the heads of financial agencies. The council was organized as part of the Dodd-Frank legislation to encourage more cooperation between agencies, and more importantly, work to limit any excessive risks in the financial system.
Trump's pick may also have a key advisory role if the president-elect goes through with his plans to overhaul international trade agreements and taxes -- an aspect that put extra scrutiny this year on the likely candidates' existing beliefs.
Consumer advocacy groups are already protesting Trump's pick of Mnuchin. "Putting a hedge fund manager with ties to Goldman Sachs in charge of running the economy could not be more at odds with what Americans wanted, regardless of which presidential candidate they voted for," lobbyist group Americans for Financial Reform said in a statement. "We need a Treasury Secretary who will work for us and stand up to Wall Street insiders, not coddle and further empower them."