What Was the Biggest Powerball Jackpot in History?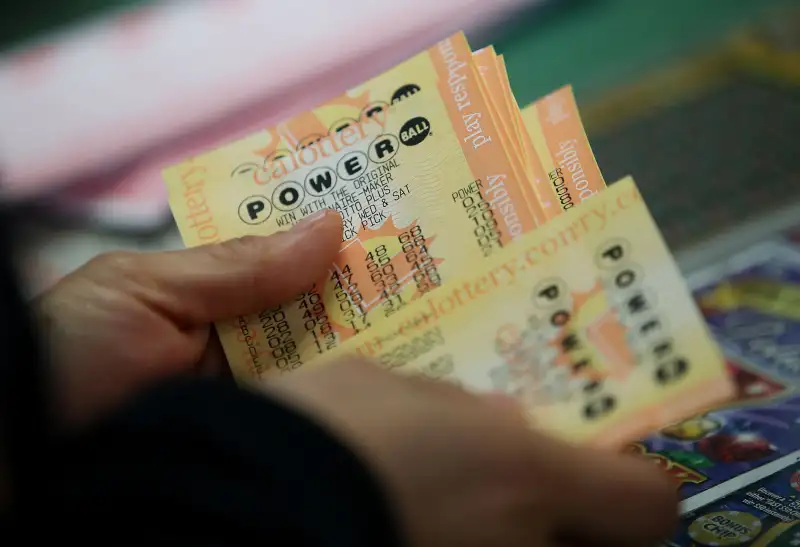 The Powerball jackpot is rising as no one won Saturday's drawing, bringing the total prize to $700,000,000.
This is the second highest Powerball jackpot, CBS News noted. What is the biggest jackpot the Powerball has ever seen? A massive $1,586,400,000. Of course, both numbers refer to the total paid in an annuity, which is paid in 30 annual payments rather than a lump sum, according to Powerball's website. The lump sum cash payment, which most people choose, is a bit less.
For that record-breaking $1,586,400,000, the prize was split three ways, by two couples in Tennessee and California and a woman in Florida. Each of them ended up taking home $327.8 million.
Maureen Smith of Melbourne Beach, Fla., accepted the prize as the trustee of The Nickel 95 Trust, who won after playing the same numbers for years. Lisa and John Robinson of Munford, Tenn., took a trip to New York City and appeared on the Today show before collecting their money.
As numerous winners end up losing most, if not all, of their winnings, it's recommended that winners hire experts to help guide them, which is exactly what Marvin and Mae Acosta of California did. The couple came forward six months after the drawing and hired a team of legal and financial advisers after winning.
The third biggest Powerball jackpot went for $590.5 million in 2013, CNN reported. The fourth went to a $587.5 million winner in 2012 and the top five is rounded out by $564 million jackpot that was won in 2015.