Amazon Prime Day 2016 Is Confirmed for July 12. Here's What to Expect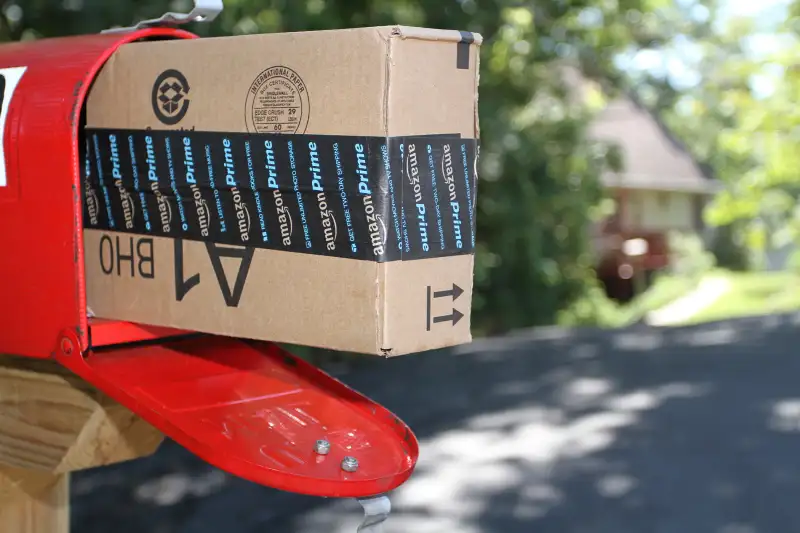 After much speculation, Amazon has made it official that the second edition of Amazon Prime Day will take place on Tuesday, July 12, 2016. Amazon Prime members can look forward to more than 100,000 deals in 10 countries popping up periodically on Prime Day, plus a week's worth of special "countdown" sales leading up to the big day.
The first-ever Prime Day made a splash one year ago in mid-July with tens of thousands of special one-day deals, available strictly for subscribers to Amazon's $99-per-year Prime service, which includes unlimited online photo storage, video and music streaming, and two-day free shipping on most Amazon purchases.
Amazon hyped Prime Day, first held in honor of the company's 20th anniversary in e-retail, as being bigger than Black Friday. And indeed, Amazon reported that its sales on Prime Day were up 80% compared with a normal day, and that the rate of sales even surpassed Black Friday. Arguably more importantly for Amazon, Prime Day helped boost the ranks of Amazon's highly lucrative subscription service, Prime. Once a customer is a Prime member, after all, his spending at Amazon tends to go through the roof, hence the reason that Amazon has been relentless in its strategies to convert shoppers into Prime members—wealthy households especially.
Prime Day deals can only be purchased by Prime members, so the event is an obvious push to increase subscriptions. Amazon repeatedly mentions in marketing material that Prime subscriptions are available for free on a 30-day trial basis, with the obvious hope that during those 30 days the service will win customers over—or people will simply forget to cancel—and they'll become paying members who cough up $99 annually and do a huge chunk of their shopping with the site year in, year out.
For Prime Day 2016, the push is on to win over new Prime subscribers and snag sales worldwide. The company says that more than 100,000 deals will be available throughout the day in 10 countries: U.S., U.K., Spain, Japan, Italy, Germany, France, Canada, Belgium, and Austria.
Read Next: Amazon Prime Membership Should Come With a Warning
Essentially, Amazon is promising that the sequel to Prime Day will be better than the original, which was bashed as a "crappy yard sale" by some for being overloaded with weird, uninteresting items on sale and short on the best deals. "In the U.S. we have nearly double the TV units compared to Black Friday and Cyber Monday combined," Greg Greeley, vice president of Amazon Prime said in a press release this week. "Even with this massive selection we know many of the Prime Day offers will sell out, so members should download the Amazon shopping app to receive notifications on their favorite deals."
Like Prime itself, the Amazon shopping app is a way for the company to further insert itself into the lives of consumers. The so-called "Everything Store" truly does want to sell you everything, and it wants to sell you stuff anywhere and everywhere you are—on the desktop at work, while noodling with your smartphone waiting for kids after practice, even in the bedroom when you suddenly realize you need more condoms.
What's more, in the same way that Amazon has expanded Black Friday to essentially encompass all of November, Prime Day is now bigger than a single day. "Countdown deals" will be held daily from July 5 to July 11, starting with a special $120 bundle including a 32-inch TV and a Fire TV Stick. "Countdown deals will include gadgets on-the-go, products perfect for summer travel, for foodies and outdoor living, back-to-school and in-home essentials and daily deals on top TV series and blockbuster movies available to rent or purchase and instantly stream through the Amazon Video app on TVs, mobile devices, Amazon Fire TV, Fire TV Stick, and Fire tablets," Amazon promised in the press release.
Again, all of these promotions are strictly for Prime members only. As shoppers get wind of these deals, non-Prime members are prone to feeling left out, and they're more likely to head over to amazon.com/primeday to scope out the offers and sign up for a Prime subscription as a result.
Read Next: Almost Everything at This New Online Dollar Store Is $5 or Less
As an attempt to preempt Amazon Prime Day, on Wednesday Walmart announced a new promotion with 30-day free trial memberships to ShippingPass—its $49-per-year subscription service with free two-day shipping—as well as hundreds of "rollback" sales starting on Friday, July 1. Like last year when the two companies were jousting over mid-summer sales events, Walmart has been stressing that unlike Amazon, which is holding back its best prices for Prime members, all of Walmart's 2016 summertime sales are "available for anybody," with "Liberty and Low Prices for All."