When Will the Fed Finally Start Cutting Interest Rates?
Money is not a client of any investment adviser featured on this page. The information provided on this page is for educational purposes only and is not intended as investment advice. Money does not offer advisory services.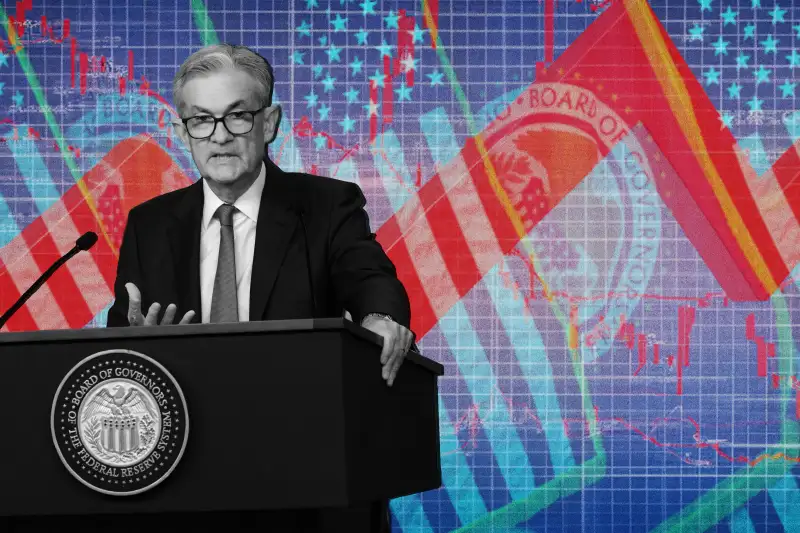 Interest rates are now at their highest level in more than two decades, and investors are watching closely for any sign that those rates might come back down to earth now that inflation is slowing down.
Since March of last year, the Fed has been raising its benchmark interest rate to help cool the economy and prevent a major recession amid rapidly rising consumer prices.
A higher federal funds rate makes it more expensive for banks to borrow money from one another, and that extra expense tends to get passed down to consumers in the form of higher rates for mortgages, credit cards and auto loans. Higher interest rates also tend to weigh on stock prices.
When will the Fed cut interest rates?
A committee of central bankers at the Fed decides the path of interest rates at eight regular meetings throughout the year, but market watchers are constantly issuing and adjusting their own predictions about what the committee will announce.
On Monday, strategists from Goldman Sachs said they are now "penciling in" the Fed's first rate cut for the second quarter of 2024. They expect a cut of 25 basis points, which would bring the target federal funds rate to between 5% and 5.25% — assuming the central bank does not raise rates any further between now and then.
Strategists at Bank of America are anticipating similar timing, and expect the Fed's first cut to come in June 2024. Investors overall are a little more optimistic, and are pricing in around a 73% chance of a rate cut at the Fed's May 2024 meeting, according to the CME FedWatch tool.
Goldman's experts point out, however, that there's also a decent chance the Fed will keep rates steady, depending on the path of consumer prices and other economic data.
"Inflation might not fall enough," the strategists wrote in their report, or "solid growth, a tight labor market, and a further easing of financial conditions might make cutting seem like an unnecessary risk."
Should investors plan for interest rate cuts?
No one has a crystal ball when it comes to interest rate changes. Most experts agree, however, that cuts aren't imminent.
"In the absence of anything breaking down, the Fed is not going to deliver these very aggressive cuts that were being priced in earlier in the year," Oksana Aronov, head of market strategy for alternative fixed income at JPMorgan Asset Management, told CNBC last week.
"Rate cuts will likely happen next year," says Callie Cox, U.S. investment analyst at eToro. "It's just hard to say when, or what event could cause them."
She warns investors that since the Fed often turns to rate cuts when the economy is "in need of a confidence boost," it wouldn't be surprising to see a market selloff before rates drop low enough to impact your portfolio for the better. She also points out that the Fed may cut rates if the economy enters a recession next year.
In general, financial experts advise against adjusting your investment portfolio in anticipation of incremental changes in interest rates. It's often more effective to create a long-term investing strategy and stick to it rather than attempt to time the market based on predictions and headlines.
"It's more about...having a systematic process to planning and investing so you can weather all of these storms — which are normal," Brian James, director of investments at Ullmann Wealth Partners, previously told Money.
And don't forget: The Fed could very well leave interest rates high for a long time, without cutting them at all.
"Just because the Fed will be done hiking…doesn't mean that it transitions to cutting," Aronov said.
More from Money:
As the Fed Hikes Interest Rates to a 22-Year High, Investors Should Get Used to the New Normal
Dollar Scholar Asks: Is the Fed About to Stop Raising Interest Rates?
Will the Fed Cut Interest Rates Soon? Wall Street Can't Make Up Its Mind