Where Are The Most Underwater Homes? These 13 Cities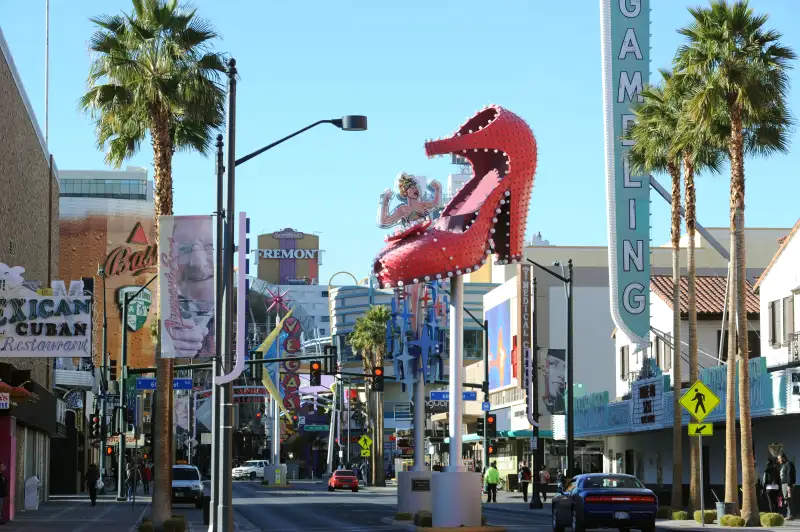 Brian Jones—Las Vegas News Bureau
Home prices rose enough to put another 300,000 homes above water in the first quarter, according to CoreLogic. Over the last year, in fact, prices have bounced back enough to put a significant dent in the percentage of homeowners who don't have enough home equity to pay off their mortgages.
As of March 30, 12.7% of all homes with a mortgage were upside down, compared with 20% a year ago.
And if prices rise just another 5%, as the research firm predicts, a year from now that share of underwater homes will be closer to 10%.
Still, the financial stability of American homeowners remains stubbornly fragile, reflecting just how painful the housing crash was. In addition to the roughly 6.3 million homes in negative equity, an additional 10 million have less than 20% equity.
Homeowners in that "under-equitied" position are less equipped to sell or refinance, because of lender requirements. Homeowners looking to trade up, for example, often need the proceeds from the sale of their current home to make a 20% down payment on a new one. A 20% down payment not only secures the best interest rates, it eliminates the need for costly mortgage insurance.
Money 101: What Mortgage is Right For Me?
The depth of the underwater problem hurts potential buyers too, by keeping homes off the market amid general overall shortages of listings. First-timers are particularly impacted, because far more lower-priced homes are underwater than higher-end, according to Zillow research.
More: Why Underwater Homes are a First-Time Buyers' Enemy No. 1
Where the water is deepest shouldn't surprise: Nevada has the highest share of underwater properties (29.4%) followed by Florida (26.9%). After that comes Mississippi, Arizona and Illinois. Of the 25 largest regions, Tampa had the highest share at 29.5%. Still, that's a nice improvement from 41% a year ago.
When looking at the largest 170, fellow Florida city Ocala takes the top spot with a remarkable 34.4% of homes in negative equity followed by Lakeland, Fla. (32.7%) and Las Vegas (31.8%).
The list below represents the highest percentage of underwater homes in cities with at least 200,000 mortgaged properties, according to CoreLogic.