The Simple Way to Get a Flu Shot for Free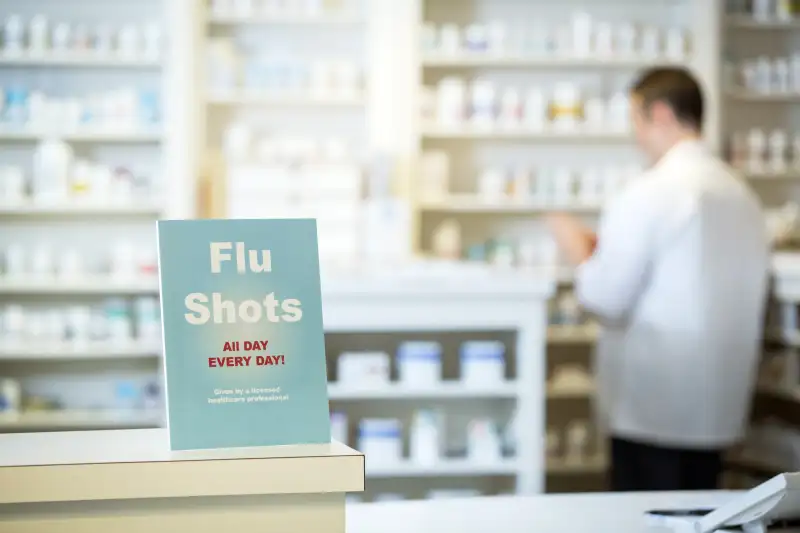 When you think of the flu, the cost of getting sick probably isn't the first thing that jumps to mind. But coming down with the virus can prove pricey.
A visit to the doctor's office can run $80 to $100—or more. If you need to head to the ER on a night or weekend for care, the tab can easily total $500. With the average health plan deductible rising, you could owe the whole bill, or at least a decent share. In extreme cases, if you land in the hospital the cost (before insurance) can be $2,000 a day. And the average stay for the flu is about four days.
As a parent, you also need to think about time away from work if your child gets sick. A 2012 study found that when children under the age of 5 came down with the flu parents missed an average of seven work hours if the child was treated in an outpatient setting, 19 hours if the child went to the ER, and 73 hours if the child was hospitalized.
The good news is that you probably don't have to pay a penny for the best defense against the flu. Under Obamacare, a flu shot is free as long as you have health insurance (though plans that were in place before the law passed in 2010, known as grandfathered policies, are exempt). It's one of the preventive services that insurers must fully cover without charging you a co-pay or co-insurance—even if you haven't met your annual deductible yet. Under Medicare, you also pay nothing.
Still, even though the U.S. Centers for Disease Control recommends that everyone older than six months get the vaccine annually, many skip it. Vaccination rates top 70% for children ages six months to four years and are almost as high for those 65 and older, according to the National Foundation for Infectious Diseases. But 18-to-64-year-olds lag, with fewer than 40% rolling up their sleeves last year.
Where to go for the vaccine
Your vaccine should be free as long as you choose a provider that's in your plan's network. That could mean making an appointment with your doctor, or walking into a drug store, urgent care clinic, or big-box retailer near you. Walgreens, CVS, Target, Walmart, and Kroger all dole out the vaccine, though make sure the branch near you offers the service (not all do). You can use this Flu Shot Near Me tool to look up flu shot providers near you.
Without insurance or outside your insurance network, you'll probably pay the list price. At Walgreens, the flut shot costs $30 to $55, depending on the form of vaccine. Although a shot in the arm is the most common, you have options, including a nasal spray.
This week Sam's Club announced it will match any competitor's price at its in-store pharmacies. Other stores are running flu shot promotions to get you in the door, offering discounts on whatever else you buy on your visit. One caveat: Not every state allows stores to vaccinate children, so call ahead.
Your employer may also offer flu shots in its medical center or conference room, letting you get in and out in five minutes. Some schools provide free shots for students. (In a few states, including New Jersey and Connecticut, it is mandatory that children in licensed day care centers and preschools be vaccinated.) Many community health centers also offer the vaccine.
No matter where you go, don't worry about missing out: The National Foundation for Infectious Diseases reports a "plentiful" supply this year. But don't wait until the last minute. It takes about two weeks for the protection to kick in.