How White Claw Won the Summer of 2019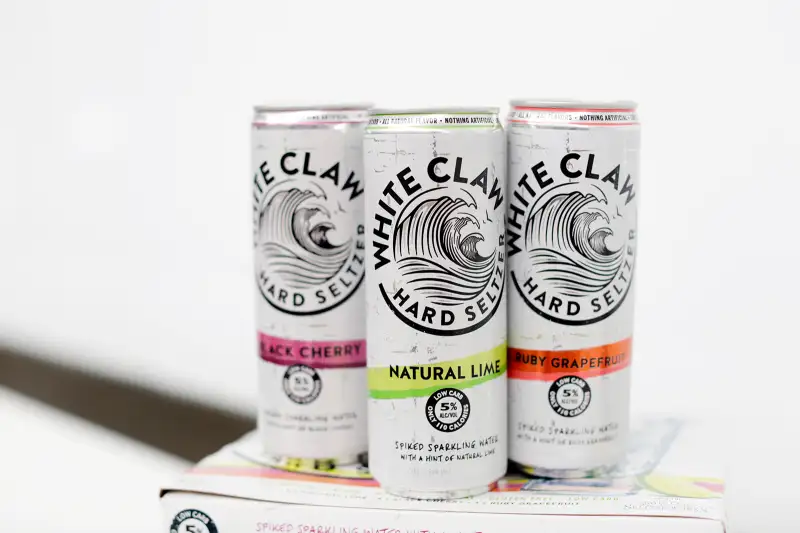 Chicago Tribune—Tribune News Service via Getty I
A huge number of people spent this past summer "getting Clawed."
During the summer of 2019, it seems like everybody was online mocking White Claw hard seltzer — and the dudes and bros portrayed as its core market. But while the masses were sharing White Claw memes, deriding White Claw as "Gen-Z's version of Zima," and ironically browsing for White Claw merchandise, tons of people were also simply buying and drinking White Claw — easily making it the biggest hard seltzer brand in the U.S., as well as the runaway hit drink of the summer.
Sales growth for the hard seltzer category overall was up a whopping 193% leading up to the summer of 2019, according to Nielsen. And White Claw has been at the forefront of this new hard seltzer "lifestyle," with Claw sales up over 250% from the start of the year through the July 4 holiday weekend.
Why has hard seltzer, and White Claw in particular, become such a phenomenon? As Nielson spokesperson Genevieve Aronson explained to the New York Times this week, White Claw has "captured the zeitgeist of American drinkers, as it sits at the nexus of health, wellness and convenience. Yes, consumers posted about what they drank — but, it seemed as though they were posting more about what the brand has grown to symbolize."
A can of White Claw has only 100 calories, so it's supposedly healthy. Hard seltzer is alcoholic flavored seltzer, so it tastes like mildly fruity water and is extremely easy to drink. You drink White Claw straight from the can, with no need for mixers or complicated cocktail recipes, so it's super convenient. It's often cheaper than craft beer too.
Perhaps most importantly, White Claw has become the de facto drink for mindless summertime fun that won't give you a beer belly. As The Takeout summed up, "Young drinkers, especially on social media, have cemented White Claw's association with summer, parties, the outdoors, music festivals, and easy-going day drinking."
In late June, YouTube star Trevor Wallace helped push White Claw into the next stratosphere of popularity after posting the "*drinks White Claw once*" video, which has 2.4 million views and counting.
While the video went viral, one of its catch phrases — "Ain't no laws when you're drinking Claws" — itself became a crazily popular meme this past summer.
Even law enforcement took notice: Police in states ranging from Wisconsin to Maine sent out alerts to the public clarifying that there are, in fact, fully enforceable laws even when you're drinking Claws.