How Much Does the White House Correspondents' Dinner Actually Raise for Scholarships?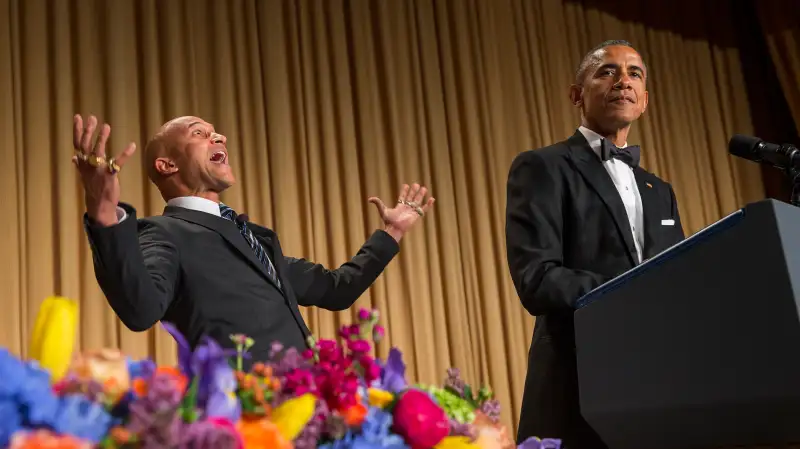 Comedian Larry Wilmore will take the stage at the Washington Hilton on Saturday night to roast President Obama in front of a powerful, wealthy crowd of celebrities, lobbyists, politicians, and media elite.
Lost in the levity may be a major reason the annual White House Correspondents' Dinner is supposedly held at all: to raise money for college scholarships.
As the event has grown in glitz and glamour, its role as a fundraiser to support aspiring journalists has faded.
The dinner, hosted by the White House Correspondents' Association (WHCA), spent nearly 60% of its revenue on scholarships in 2009, according to an audit of its financial records by the Washingtonian. That dropped to just 26% in 2013, and then fell again in 2014 to 21.5%, the Washingtonian found.

This year, the association will award about $77,500 to 18 students, the WHCA announced last week. Most awards are worth $5,000—not an insignificant sum for an individual college student. But that's small change compared to the incredible amount of money spent on and around what's been dubbed D.C.'s Nerd Prom.
There are 260 dinner tables (with 10 seats each) for sale at $3,000 per table, for an effective price of $300 a ticket. Guide Star reports the WHCA's total revenue from contributions in 2014 was $445,565. The Washington Post estimates the association's annual revenue at about $600,000, and says most of that money comes from the dinner.
And the dinner is now just a small part of the hoopla around Nerd Prom. There are dozens of events planned through Sunday (though not by the WHCA), from brunches to panels to after parties at undisclosed locations. C-SPAN will be on the Red Carpet. "Funny or Die" and Vanity Fair will host parties. Celebrities like Kendall Jenner, Will Smith, and Rachel McAdams will clink glasses with wealthy socialites, cabinet members, politicians, and even a few of the reporters for whom the event is named.

NEWSLETTER: COLLEGE_PLANNERSign up for COLLEGE_PLANNER and more View Sample
After being called out for its small-by-comparison scholarship activities, the association has defended itself by saying that it is not a scholarship organization. Instead, its primary mission is to advocate for openness and transparency at the White House by bargaining for access to events the press pool, for example. The WHCA also told the Washingtonian that it recently started putting some of its scholarship money aside in an endowment to fund future awards, which explains the decrease in current award dollars.
That very well may be, yet the association states on its homepage that proceeds of the dinner "go toward scholarships and awards that recognize aspiring and accomplished journalists."
No doubt hosting D.C.'s version of the Oscars isn't cheap. But if the total money awarded in scholarships is just a fraction of the revenue brought in, we have to wonder: Is the event truly a scholarship fundraiser? Or is it just another fancy dinner for the Washington elite, with college students getting the crumbs?