Why Are People Lending Money to the Government for Free?
Money is not a client of any investment adviser featured on this page. The information provided on this page is for educational purposes only and is not intended as investment advice. Money does not offer advisory services.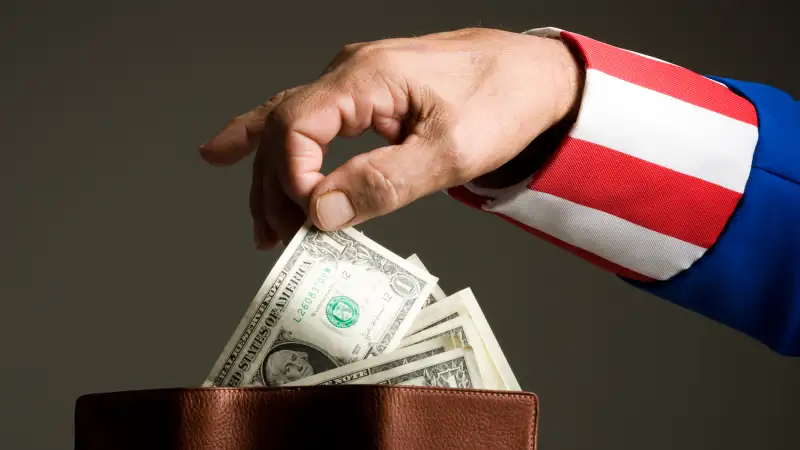 For a few days this week, three-month Treasury bills sold with a 0% yield. That's right: They offered absolutely no returns. And yet, people keep buying them. As the Wall Street Journal noted Thursday morning, $1.17 trillion has been issued at 0% interest—a free loan for the government. Handing out loans for zero return doesn't seem like a good investing strategy. So why are people doing it?
People aren't just trying to do Uncle Sam a solid. And they aren't suckers, either.
The goal of investing in a short-term T-bill isn't necessarily a strong return, but rather to have a free place to store cash. This isn't for really for individuals, who would just put the excess cash in the bank, but rather for a large corporation or enterprise that needs to keep a lot of money safe—more than the FDIC will insure. Lending to the U.S. is like lending to the House Lannister. Since Alexander Hamilton founded the American financial system, the U.S. has always paid its debts.
It's partly about supply...
The 0% rate of return isn't usual, but it's been brought on by the familiar forces of supply and demand. To understand what's going on, it's helpful to remember what a bond is: It's just the government borrowing money. Remember the sequester of 2013 that curbed government spending? Well, government spending hasn't really gone back up that much in the years following, meaning the government needs to borrow less, and thus issue fewer bonds.
... but demand for safe assets is high, too.
Ever since the 2008 financial crisis, investors around the world have put a premium on safe assets. The fact that people are willing to put money in zero-yield short-term bills doesn't say much besides the fact that they like having cash for short-term needs. What's really pulled short-term debt down to zero is that even longer-term government bonds are hardly paying anything. Investors snapping up 30-year Treasury bonds have driven yields on those bonds down to just 2.8%. This suggests investors have a lot of anxiety about long-term economic growth.