Why Bitcoin's Price Has Rallied to More Than $30,000
Money is not a client of any investment adviser featured on this page. The information provided on this page is for educational purposes only and is not intended as investment advice. Money does not offer advisory services.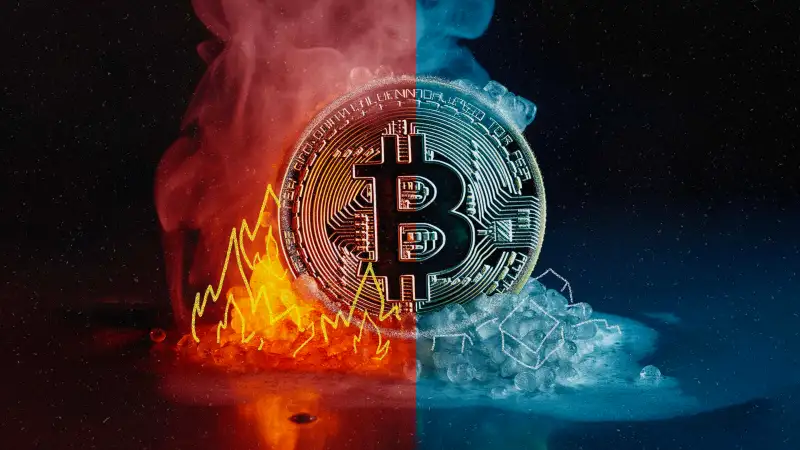 This year has been a litmus test for the crypto market as it determines whether it can bounce back from a dismal 2022.
In June, bitcoin's price hit its highest point of the year thus far, topping out at around $31,200 per coin. But on Friday, bitcoin's price dipped below $30,000 once again before recovering some of the losses.
Much of the volatility is being attributed by market watchers to news that more traditional financial firms are looking for ways to be involved in the crypto market. Investment companies BlackRock and Fidelity both filed for spot bitcoin exchange-traded funds (ETFs) this month, coinciding with the start of a bitcoin rally that brought the coin's price up by over $6,000 per coin.
But on Friday, The Wall Street Journal reported that the Securities and Exchange Commission (SEC) says those filings may not be adequate. Here's what investors need to know.
What is a spot bitcoin ETF?
Bitcoin futures ETFs are already on the market, so you may be wondering what the difference is between a bitcoin futures ETF and a spot bitcoin ETF. Most simply, the difference is that a spot bitcoin ETF would directly follow the price of bitcoin, while bitcoin futures ETFs track the price of bitcoin futures contracts.
As Omid Malekan, adjunct professor at Columbia Business School explains, futures ETFs operate less efficiently than spot ETFs because they expire, and companies must roll their positions from contract to contract. This creates price friction and added costs that can be avoided by spot ETFs.
Malekan says a spot ETF is likely what many bitcoin investors are really craving. Plenty of companies have tried to receive approval for spot bitcoin ETFs from the SEC. Asset manager Grayscale filed for one last year and, upon rejection, began a still-ongoing lawsuit against the agency for its ambiguity regarding the demands of a crypto spot fund.
Why has bitcoin's price been rallying?
BlackRock's status makes its filing seem different from those previous in investors' eyes, Malekan says.
"It's the biggest asset manager, and it has a successful track record in getting ETFs approved," he says. "There's a general perception that a company like BlackRock would not be doing this if they didn't think the regulatory environment in the U.S. was going to improve going forward."
There's also the fact that the crypto industry dealt with a lot of uncertainty in the industry last year, stemming from events like the implosion of the major crypto exchange FTX or the collapse of TerraUSD, a "stablecoin."
Malekan says that uncertainty could be cooling down, which is helping bitcoin's price.
"People have been expecting the worst about a lot of things including the regulatory crackdown, which is happening," Malekan says, referencing a recent lawsuit against Coinbase by the SEC as an example. "Coinbase stock actually is now significantly higher than when the SEC revealed its lawsuit, and I think it's a case of the actual news being less bad than what was anticipated."
Why did bitcoin's price dip Friday?
Investors who were confident in the near-term potential of a bitcoin spot ETF should probably hold their confidence, though. Just two weeks after BlackRock's filing, a Friday report by the Wall Street Journal said that the SEC has already decided that recent ETF filings — including BlackRock, Fidelity and others — remain inadequate for approval. Specifically, the Journal reports that the agency says that filings are not clear nor comprehensive enough — a complaint it has made in many of its rejections of spot bitcoin ETFs over the years.
On Friday morning, bitcoin prices dropped by more than $1,200 following the report before recovering some of the losses.
More from Money:
Bitcoin Is Less Than a Year Away From a Much-Hyped Event That Has Historically Seen Its Price Soar
Investors Are Building up Their Cash Reserves — Millennials Especially
Here's Where Investors Plan to Put More Money in the Early Days of the Bull Market